Why Macquarie's Leverage Evolution is a Compelling Measure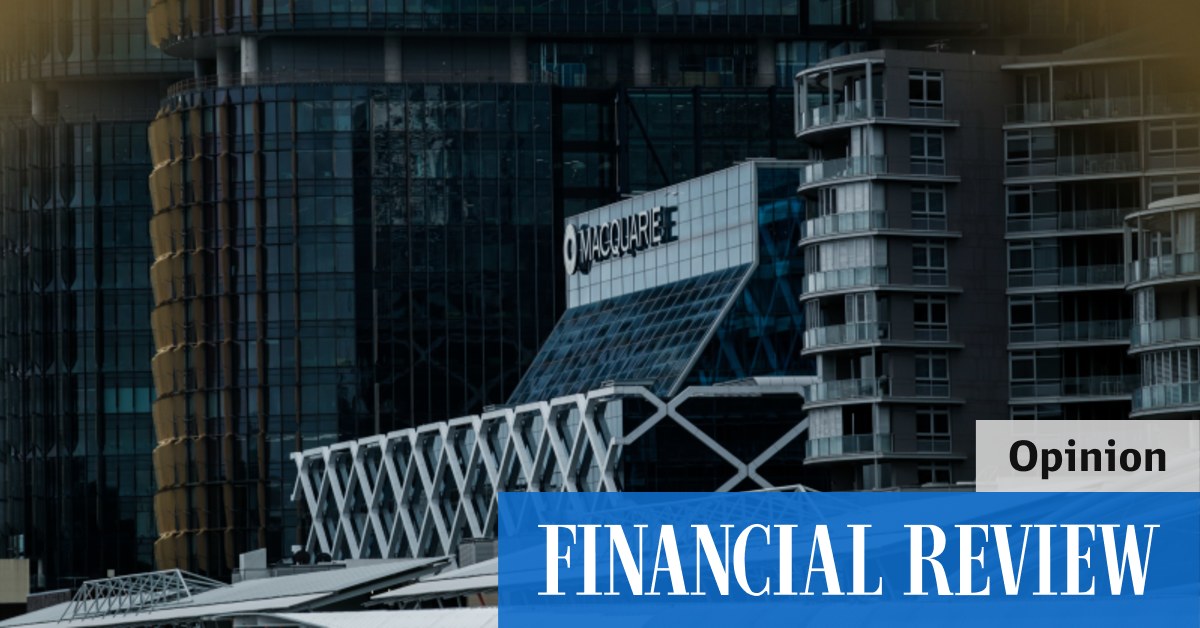 Macquarie must also regularly disclose these latest ratios to the regulator as it hovers between profit growth and cash management.
Capital adequacy and profit
To calculate its Basel III APRA Tier 1 capital adequacy ratio as of March 31, Macquarie adjusted the value of its assets on a risk-weighted basis.
Disclosures show it earmarked business loans and residential mortgages to make up the lion's share of risk-weighted assets at $39.8 billion and $26.8 billion, respectively.
Other assets included in the calculation were risk-adjusted loans to small and medium retail businesses at $2.5 billion; bank loans at $1.7 billion; SMEs at $4.5 billion; and sovereign credit exposures at $3.5 billion.
The sum of all these risk-weighted bank assets was $130.6 billion.
However, loan risk weighting is not an exact science and can be adjusted through advanced approaches reflecting market, operational, securitization and counterparty risks, among others, in a complex process.
The main finding being that the higher the credit risk on a loan, the higher its proportionate contribution to total risk-weighted assets.
Net Tier 1 capital in reserve is then divided by total risk-weighted assets of $130.6 billion to calculate common Tier 1 capital adequacy ratios.
As of March 31, Macquarie's total Tier 1 net capital consisted of $9.5 billion in share capital and $7.9 billion in retained earnings, which after adjustments (primarily provisions for credit losses and deferred tax assets) was equivalent to $14.98 billion of retained capital.
Divide the $14.9 billion by the risk-weighted assets of $130.6 billion to arrive at Macquarie Bank's Tier 1 net capital ratio of 11.5% as of March 31.
On Thursday, he said the ratio had risen to 12.3% in June 2022, without disclosing adjustments to total Tier 1 capital or risk-weighted assets.
By comparison, as of September 30, 2021, Macquarie had Tier 1 net capital of $13.59 billion on risk-weighted assets of just $115.8 billion, which equates to a capital ratio Level 1 higher by 11.7%.
The various examples show how regulation means that if Macquarie wants to grow its business or residential loan portfolio, it potentially requires billions of dollars in additional capital.
Notably, Macquarie Bank's mortgage portfolio growth also beat most of the big four banks – it grew to less than $90 billion in the year to March 31 – which may explain the decision. last October to reduce the group's dividend payout ratio to 50% and raise $400 million while declaring a profit of $2 billion.
It should also be noted that Macquarie is not alone in running a leveraged operation. National Australia Bank's leverage ratio as of March 31 was 5.51% on Tier 1 capital of $60.8 billion against a total loan portfolio of $1.103 trillion.
In effect, NAB lends approximately $18.20 for every dollar held in reserve as Tier 1 capital, which is important because the risk weight assigned to loans to calculate capital adequacy is subjective and cannot predict. future macroeconomic events.
Because banks are highly leveraged, all it takes is a small percentage drop in the value of their income-generating assets to make it difficult for them to maintain capital adequacy ratios or service their own debts, without seek more liquidity in the market.
Expert forecasts of rising asset write-downs and a 20% peak-to-trough drop in Sydney property prices leave management and investors alike with plenty to ponder.