Wescom expands support for UCLA with international center partnership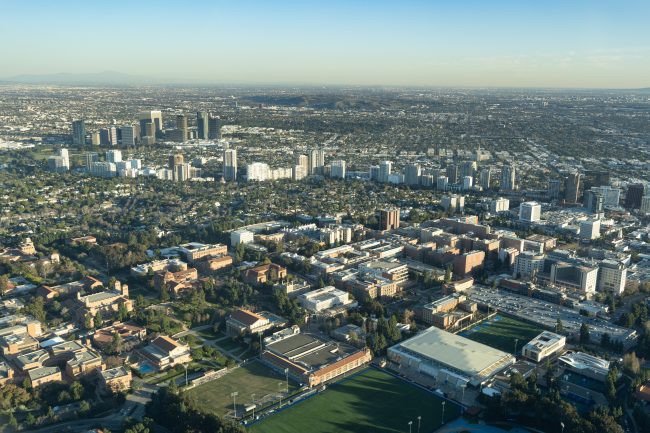 Wescom Credit Union ($6 billion, Pasadena, Calif.) this week reached another milestone in its relationship with the University of California, Los Angeles, after being named an official banking partner of the UCLA Dashew Center for International Students and Scholars.
The credit union first partnered with UCLA and Rose Bowl Stadium in 2015, signing a major deal that included naming a street "Wescom Way" after the credit union. According to Monday's announcement, a key part of Wescom's new partnership with the Dashew Center will be the development of financial education programs "designed to meet the unique needs of international students and scholars who may be unfamiliar with banking." American and the importance of understanding the American credit system and how to best manage their finances while abroad.
Wescom noted that it is well positioned to serve the international community at UCLA, as it allows international students and scholars to open an account simply by emailing Wescom's UCLA campus branch. before arriving in the United States, waiving social security number and tax identification requirements. The campus branch of Credit Union is located at the UCLA Ackerman Student Union Center, and it also has seven ATMs on campus.
UCLA welcomes more than 12,000 international students and scholars representing more than 120 countries, all of whom can visit the Dashew Center throughout their stay for visa services, support and advocacy, according to Wescom.
"Wescom is proud to be the Official Banking Partner of the UCLA Dashew Center for International Students and Scholars, as we continue to expand our commitment and commitment to the UCLA community," said Ashley White, Vice President of Partner Development. for Wescom. "We look forward to welcoming these international students and scholars to UCLA and Southern California, where we serve more than 200,000 Wescom members, including students, faculty, staff and alumni. 'UCLA, personalized service, competitive loan rates and exceptional savings returns that we are known for.
Dashew Center Director Sam Nahidi added, "Our partnership and collaboration with Wescom will provide our international students and scholars with a new source of financial and literacy support when they arrive in the United States. We believe this partnership will equip our community with crucial financial resources for well-being and banking support benefits, which are common barriers that international students and scholars face when adjusting to life in the United States.
Wescom is currently the Official Banking Partner of UCLA Athletics, UCLA Alumni Association, UCLA Campus Life and Recreation and Rose Bowl Stadium, as well as an Official Financial Wellness Program Partner of the UCLA, UCLA Staff Assembly and UCLA Associate Students. Its recent initiatives have included providing interest-free computer loans to UCLA students, staff, and alumni.