We facilitate the path to "access to credit" for MSMEs: CEO of RupeeBoss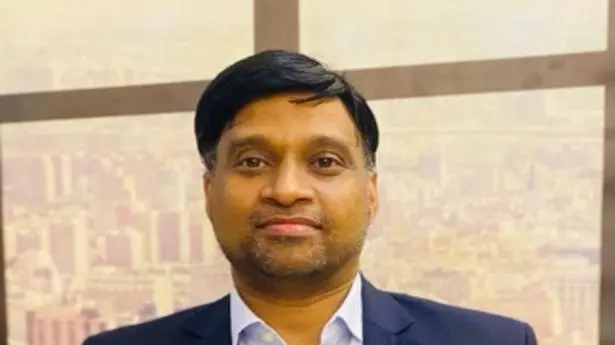 Chennai, September 28
For MSMEs, the process of obtaining loans is always challenging and they are usually unable to choose the right lenders, leading to higher interest rates and associated problems. Would it do a world of good for any MSME if they got the required loan at competitive rates without visiting lending institutions and spending a single penny?
RupeeBoss Financial Services Pvt Ltd (rupeeboss.com), founded in 2016, caters to the credit needs of MSMEs at their doorstep for free.
On the one hand, banks and NBFCs are full of funds looking for quality borrowers, while on the other, there is a hugely underserved segment of people who needed credit. With a unique business model, 6-year-old RupeeBoss acts as a platform to meet the demands of both.
"India's biggest challenge is unemployment and big business alone cannot solve this problem because big business provides jobs only to well-qualified people while MSMEs provide jobs to various strata of society and they must be supported. RupeeBoss believes in helping these MSMEs get loans at cheaper rates, grow their business and create jobs for many people," says CEO of RupeeBoss Financial Services PN Shetty, who holds a quarter of the stake in the company.
An MSME borrower may not get the best deal even if he contacts 2 or 3 banks. But with RupeeBoss, a borrower can meet his various requirements. More than 100 lending institutions including public and private sector banks, NBFCs and new age Fintechs are on RupeeBoss' platform.
"We ensure that clients get the best rate from institutions on our platform, as our team will compare rates and decide on the best. We can cater to various client needs – unsecured loans, higher loan amounts despite slightly higher rates, cheapest rates, loan disbursement within a week, etc. All of that can be satisfied, Shetty said.
Since all lending institutions on its platform pay a fee for each loan disbursement, RupeeBoss does not charge MSMEs any amount. For an MSME borrower, the vendor of the business is the exclusive relationship manager. Meets the MSME borrower at home, checks documents and papers, and talks to banks about the requirement. "So we provide home services for free. Since we do the due diligence, credit institutions trust us," he added.
Growth

RupeeBoss has had good traction over the past three years and has grown 30% every year. It has onboarded 15,000 MSMEs on its platform and these units have taken out various loans.
"Organizations like Rupeeboss play a vital role in bridging the gap between MSME entrepreneurs, financial institutions and government financial programs. RupeeBoss animators come to their doorstep and listen to their needs, map them with diagrams and bridge that gap so well with no strings attached. We are able to see huge opportunities to fill the 'missing middle' in the MSME sector," said MK Anand, an MSME expert and Founder and Partner, SEE CHANGE Consulting.
"Our target is to reach one million MSMEs by March 2025. In FY22, its disbursement amount was ₹1,000 crore. ₹ crore per month and we have set our sights on reaching a disbursement of ₹1,000 crore per month by then," Shetty said.