Rose retires as Chief Credit Officer of Brookline Bancorp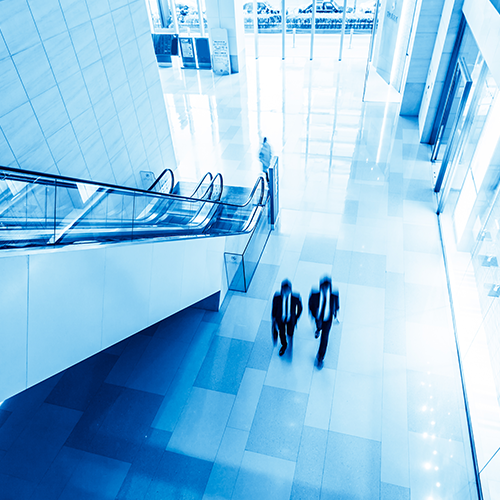 Robert Rose, who served as chief credit officer for Brookline Bancorp for 13 years, will retire on November 1. Mark Meiklejohn, who is currently president and chief executive officer of Bank Rhode Island, a subsidiary of Brookline Bancorp, will become the company's chief credit officer upon Rose's retirement.
Rose will remain with the company as a member of senior management and will assume a leadership position on the company's board of directors and credit management committees.
"Bob's long and successful career in credit risk management, as well as industry leadership, is well known and respected," said Paul Perrault, President and CEO of Brookline Bancorp. "We have all benefited from working with him and his friendship. With this transition, we seek to maintain the strong credit risk management practices he has put in place.
"We are fortunate to have Mark taking on the role of Chief Credit Officer and leading the company's credit administration group. Mark is an experienced banking professional and will provide strong continuity in the credit risk area of ​​our business. »
William Tsonos will replace Meiklejohn and become president and CEO of Bank Rhode Island. Tsonos is currently Executive Vice President of Commercial Lending at Bank Rhode Island.
"Will is an exceptional leader and banking professional," Meiklejohn said. "His efforts as head of commercial banking over the past 10 years have been key to BankRI's tremendous success and have positioned him well to take on these new responsibilities."
Rose joined Brookline Bank in 2009. From 2000 to 2004, Rose was Chief Credit Risk Officer of Sovereign Bank, and from 2004 to 2009 he was Chief Risk Officer of Brookline Bank. Prior to his tenure at Sovereign Bank, he held senior credit and risk management positions at Bank of Boston/Fleet Bank and BayBanks.
Rose was chair of the board of directors and a member of the executive committee of the Risk Management Association and is the past chair of the board of directors of the Risk Management Association Foundation, a nonprofit organization whose mission is to develop banking study and education programs and providing scholarships and grants to undergraduate and graduate students entering the banking industry.
Meiklejohn has been President and Chief Executive Officer of Bank Rhode Island and a member of its Board of Directors since 2012. He joined the bank in 2006 as Director of Commercial Banking and in 2008 became Director of Loans for the bank. Meiklejohn came to Bank Rhode Island from Citizens Bank, where he was senior vice president of middle market lending. He started his career at Fleet Bank in 1985.
A lifelong resident of Rhode Island, Meiklejohn is active in various industry groups, including the Rhode Island Banker's Association, the Rhode Island Public Expenditure Council, and the Providence Foundation.
Tsonos has been with Bank Rhode Island since 2006. Most recently, as Executive Vice President of Commercial Lending, he was responsible for growing the bank's commercial loan portfolio and commercial deposits. Prior to joining Bank Rhode Island, he was Senior Vice President of Middle Market Lending at Citizens Bank.
Tsonos is Governor of the Miriam Hospital Foundation and Vice Chairman of the Woonsocket (Rhode Island) Investment Board.