Older Australians at risk of phishing scams as banking goes online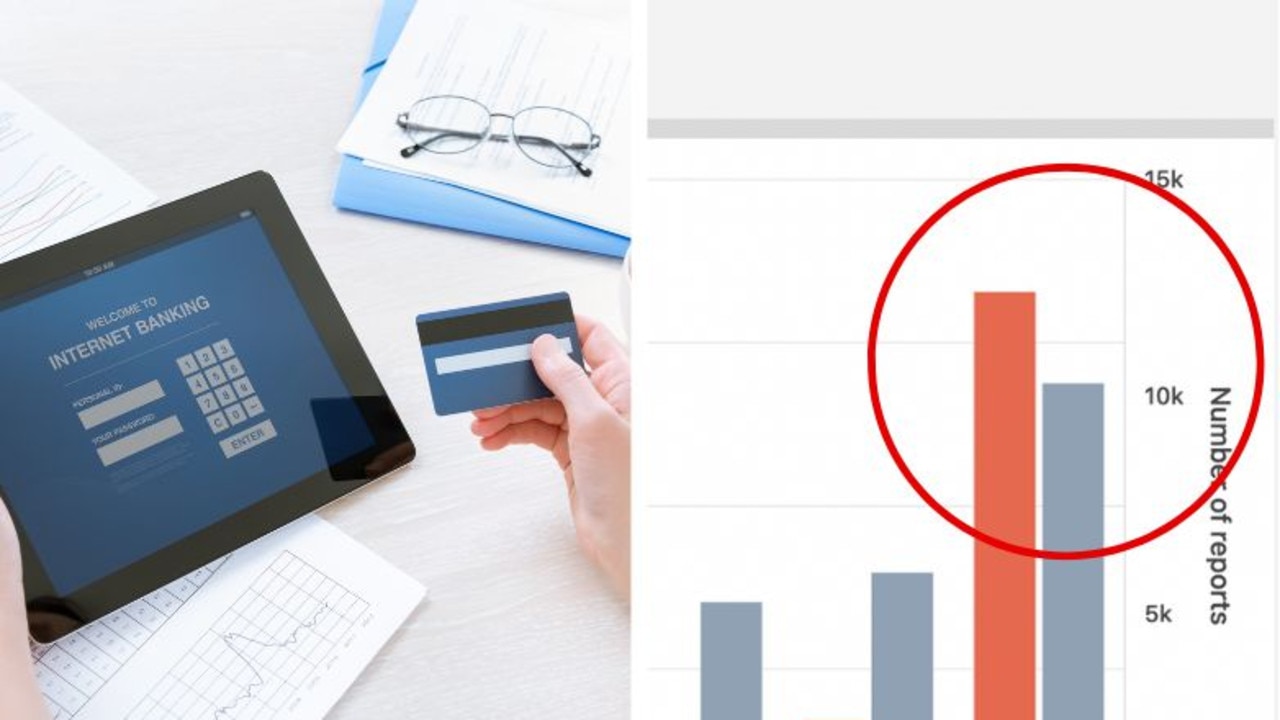 As bank branches continue to close, online banking is being increasingly embraced by Australians, but an expert says it leaves the most vulnerable exposed.
Data shows phishing attacks against older Australians are on the rise, with the ACCC's Scamwatch reporting that Australians over the age of 65 have lost more money to phishing scams this year than all others age groups combined – totaling more than $6.5 million in the first eight months of the year. And that might just be the tip of the iceberg.
Aaron Bugal is an Australian cybersecurity industry veteran with 15 years of frontline experience defending Australians against scammers.
Now a global solutions engineer for security firm Sophos, he believes banks' drive to get people to bank online, combined with an increase in the number of older people using smartphones and tablets, creates a perfect storm for phishing scammers.
"The push of banks and the demand for people to bank online, including the elderly, has also been exacerbated by the fact that grandchildren and children of elderly people are buying smartphones and tablets to their grandparents and 'put them online,'" he explained.
"The ubiquity of owning a smart device has penetrated all age groups, however, the older generation is, quite literally, left to their own devices…sometimes not understanding just a simple click of a link in a SMS or a reply to a 'looks like a lot of emails' could have disastrous consequences.
The amount of money lost to phishing scams in 2022 nearly tripled in the last year – and it's only September.
Australians have lost $11,965,331 so far this year, compared to $4,324,128 for the whole of calendar year 2021.
So far in 2022, 10,318 people over the age of 65 have reported losing a combined total of $6,621,995 to phishing scams. Losses are split almost equally between men and women.
Mr Bugal said the elderly and pensioners were "primary targets".
"Given that many retirees have access to their savings, while the younger generation must dip into the super to support themselves through the pandemic, this unfortunately makes the elderly and retirees a prime target for scammers." , he explained.
An ANZ Bank sentiment report released earlier this month claimed that 83% of Australians over the age of 65 were confident they could recognize suspicious links in emails, websites, social media, messages and pop-ups.
But statistics from the nations consumer watchdog and industry observations from Sophos tell a different story.
Mr Bugal said awareness and education is key and needs to be "started a conversation" about online banking and cybersecurity awareness as senior Australians online bank.
"It's getting to a point where those with large balances and/or access to large amounts of capital who are new to the online banking scene should perhaps have limitations on daily transfers and withdrawals," a- he suggested.
"At least it could limit the immediate damage a scammer could do."
The disturbing evolution of phishing scams
The scammers are getting more cheeky, personal and convincing.
They exploit people's confidence and emotions more than ever, according to Bugal.
"We've seen it with the recent spike in 'Hi Mom' SMS scams, callback scams and crypto-rom scams that plagued social media and dating apps in 2021," he said. he declares.
"Scammers will continue to search for innovative ways to connect with victims, with the tendency to continue with what is most successful.
"We will see phishing scams become more and more personalized and harder to spot."
Cybersecurity expert says 'spray and pray tactics' are being replaced by targeted attacks tailored to the individual, given newly released phone records from Westpac of a scammer claiming to be from its cybersecurity prevention team fraud.
The chilling audio showed the moment a cunning and cruel scammer tricked a woman into handing over her bank details.
The man claimed he was from Westpac's fraud prevention team and was calling about a purchase made on the New Zealand woman's card in Mexico.
Fortunately, the scam attempt failed after Westpac spotted the suspicious transaction before the funds were sent, with the bank saying it demonstrated some of the warning signs customers should look out for.
"Scammers do their research and access their victims' data before making contact, most effectively lulling them into a false sense of security," Bugal warned.
"Expect cybercriminals to use any data you put on the public internet against you
Scammers use a sense of urgency to get people to act quickly and without thinking. »
And scammers are constantly "sharing tactics" with each other and coming up with new ways to trick their victims.
"It's so important for Australians to remain vigilant for suspicious activity online and over the phone," he said.
What are the red flags?
Scammers will send you an email claiming to be from a reputable company, and they may already know your personal information, such as your name, credit card trailing digits, or even your location, which can make them appear authentic. Typically, they'll want you to do something, like click a link to complete a task, update your bank details, download an app, or send money to a fake account.
Red flags to look out for in a phishing email or text message include:
• A sense of urgency or threatening language
• Unknown or unusual senders or recipients
• Spelling or grammatical errors
• Request for money or personal information
• Call to action, like clicking a link or downloading an attachment
Some of the most popular phishing scams will pose as:
• State and Territory Police or Law Enforcement (Fake Fine Scams)
• Utilities such as electricity and gas (bogus bills and overdue fines)
• Postal services (parcel collection scams)
• Banks (fake requests to update your banking information online)
• Telecommunication services (false invoices, fines or requests for confirmation of your details)
• Government departments and service providers such as the ATO, •Centrelink, Medicare and myGov.
• Relatives or close friends claiming to need money quickly (often via text message)
What to do if you've been scammed
If an email, text, or other online notification doesn't seem right, it probably isn't.
It is recommended that you report suspected scams to Scamwatch via the ACCC website.
"Whether it's your bank, your insurance company or even a family member. If you don't feel well, trust your instincts and don't take things at face value," Mr Bugal said.
"When people report scams, government agencies learn about new tactics scammers are using and can immediately work on a response to block scams, raise awareness and warn of red flags people need to watch out for.
Unfortunately, the ACCC estimates that only 13% of victims report scams to the authorities. However, phone scams have almost halved in the last twelve months, suggesting that the telecommunications industry is slowly gaining the upper hand over the scammers.
Although scam calls have declined, they are increasingly targeted, and the best defense is to know how they work so you can spot any telltale signs quickly.