NorthWest Healthcare Stock: Keep an eye on that leverage (TSX:NWH.UN:CA)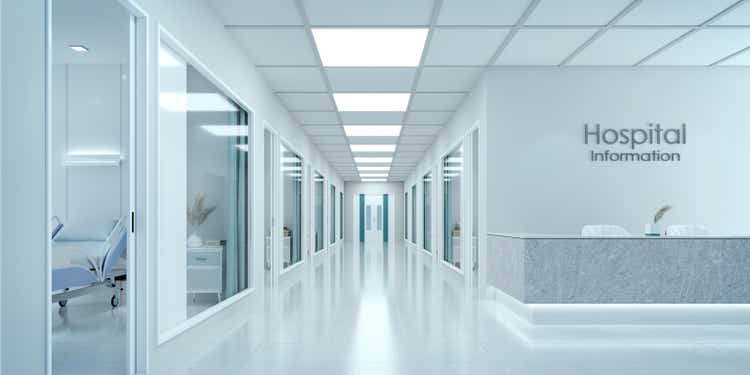 The last time we covered NorthWest Healthcare Properties Real Estate Investment Trust (OTC: NWHUF), (TSX:NWH.UN:CA), we gave it a tentative bullish rating while highlighting the risks that were also present. More specifically, we said,
We have a bullish view based here for the reasons above, but the risks also continue to be high. On the one hand, NorthWest could go and buy someone else, perhaps a US-focused medical practice REIT at a 30% premium. Alternatively, he could just sit on his hands and let the moment pass. Although hospitals remain sheltered, we believe that medical office space could face increased competition from repurposed regular office space.
Source: A sale could unlock value
What has the NWHUF done since? Well, the total return is just a little above zero, but investors won't be too upset by that. In its peer group, and we're using a broad brush here, only Physicians Realty Trust (DOC) did better.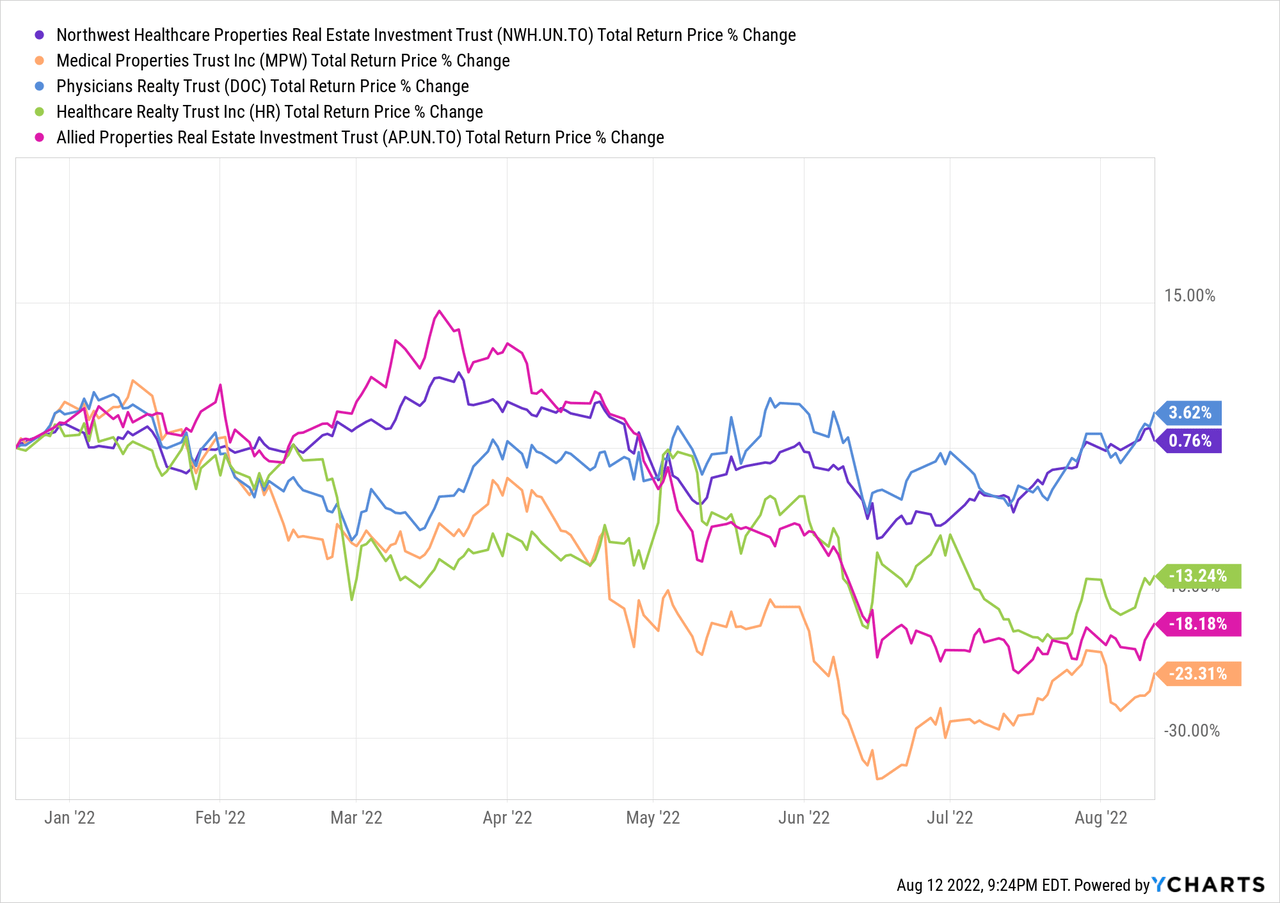 Medical Properties Trust (MPW) was totally destroyed and Healthcare Realty Trust (HR) is recovering from moderate losses. Allied Properties Real Estate Investment Trust (APYRF), (AP.UN:CA) arguably the least like NWHUF, generated negative returns of 18%. At this point, we'd like to see if NWHUF is still worth a buy, or if there are better prospects in the peer group.
Q2-2022
The second quarter of 2022 was marked by strong growth (3.6%) in net operating income or growth in same property net operating income, as the REIT benefited from annual changes in rents. The portfolio's 97% occupancy rate, the addition of new properties and renewals maintained the weighted average lease term at 14.1 years. This starting description had nothing that investors wouldn't like. After all, who wouldn't want stability in such a tumultuous market.
NWHUF also highlighted that its strategy is working and its management platform is delivering the promised results.
Capital commitments in place and fee bearing capital deployed total $10.8 billion and $5.6 billion, respectively. The REIT's fund management business continues to grow rapidly and, upon completion of the UK and US joint ventures, is expected to have deployed and committed capital of $14.1 billion and $7.3 billion, respectively. At a target ownership level of between 20% and 30% across its capital platforms, the REIT expects to deliver market-leading growth in Adjusted Operating Funds (AFFO) and Net Asset Value per unit by leveraging its small cap model and internally generated capital to fund growth.
Source: Q2 2022 financial results
The NAV part has also been validated by the changes from one year to the next.

All in all, it looked like a splendid neighborhood.
Why we didn't like
In our previous article, we joked that NWHUF was out to buy every last bit of healthcare property there was, and they weren't interested in destroying that meme. They bought about $1.0 billion (in Canadian dollars) soon after.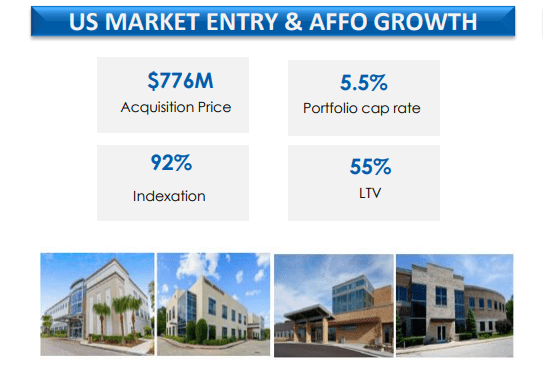 Oh yeah, that AFFO growth was mentioned with that slide, just like with the comment about expanding the management platform. To achieve this, we have seen a good expansion of leverage.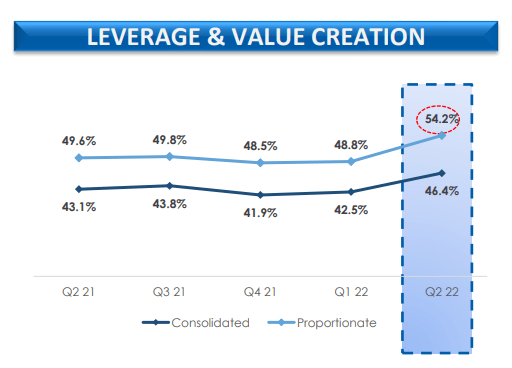 To be fair, they mentioned that they would work again to bring this back into compliance.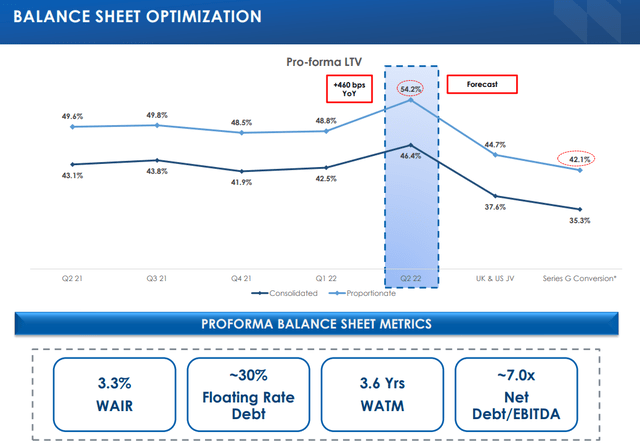 We think this plan is achievable, but we're still not thrilled that the NWHUF is going this route. We have three major problems here.
The first is that the weighted average duration of the debt is 3.6 years. This decline was driven by the recent acquisition financed by one-year debt. It's an incredibly risky bet, but the idea is that the joint venture will pay off most of that money. The best-laid plans are damaged by economic cycles, and we seriously doubt that management contemplated those aggressive moves by central banks across the border late last year. The inability to offload them into a joint venture with much higher refinance rates will crush NWHUF in 2023. Interest coverage is now below 3.0x and worth watching.

The second aspect here is that management assigns a value to its management platform and incorporates it into the NAV calculation.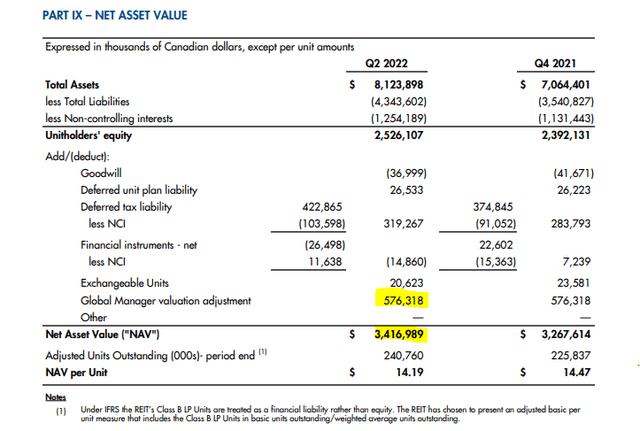 While these revenues and cash flows have value, we do not place them in the same category as durable assets provided as collateral.
The final aspect here is that despite claims of a nice increase in NAV, we are now back to 20 cents in quarterly AFFO. An astonishing 9% drop in AFFO per share seems totally out of place with the other 3 numbers, as all 3 should increase the AFFO.

But here we are with yet another quarter and AFFO at 20 cents, aiming for 80 cents for the year. In 2017, with about half the assets and less leverage, before anything remotely resembling the management platform happened, NWHUF made 96 cents and pledged $1.00 in AFFO soon.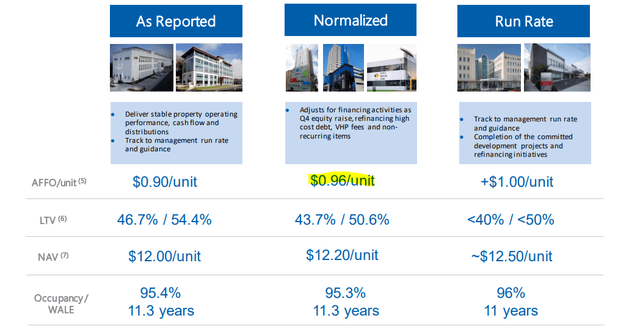 5 years of cheeky asset growth and tons of secondary offerings later, we will now likely have a payout ratio of over 100%.
Verdict
Yes, the assets are good, so there really is no immediate risk to the dividend. The properties are very beautiful (we visited a few) and it's easy to fall in love with the concept. But the risks are increasing, and this empire building has crushed returns from what they could have been. Buying assets has costs and AFFO doesn't even take that into account. Multiple issues of shares below net asset value also have costs. This is why we are sitting at $0.80 in AFFO against a possible $1.20. We don't even like the quality AFFO today, because we consider management fee AFFOs to be worth less than AFFOs derived from the property's NOI. Overall, we have little faith in this strategy, but it's a strategy that might not blow things up for a while. We also think they might sell this for a small premium even today. This all brings us to a "catch".
Please note that this is not financial advice. It may seem, seem, but surprisingly, it is not. Investors are required to do their own due diligence and consult a professional who knows their objectives and constraints