Meniga CEO Georg Ludviksson on digital banking and fintech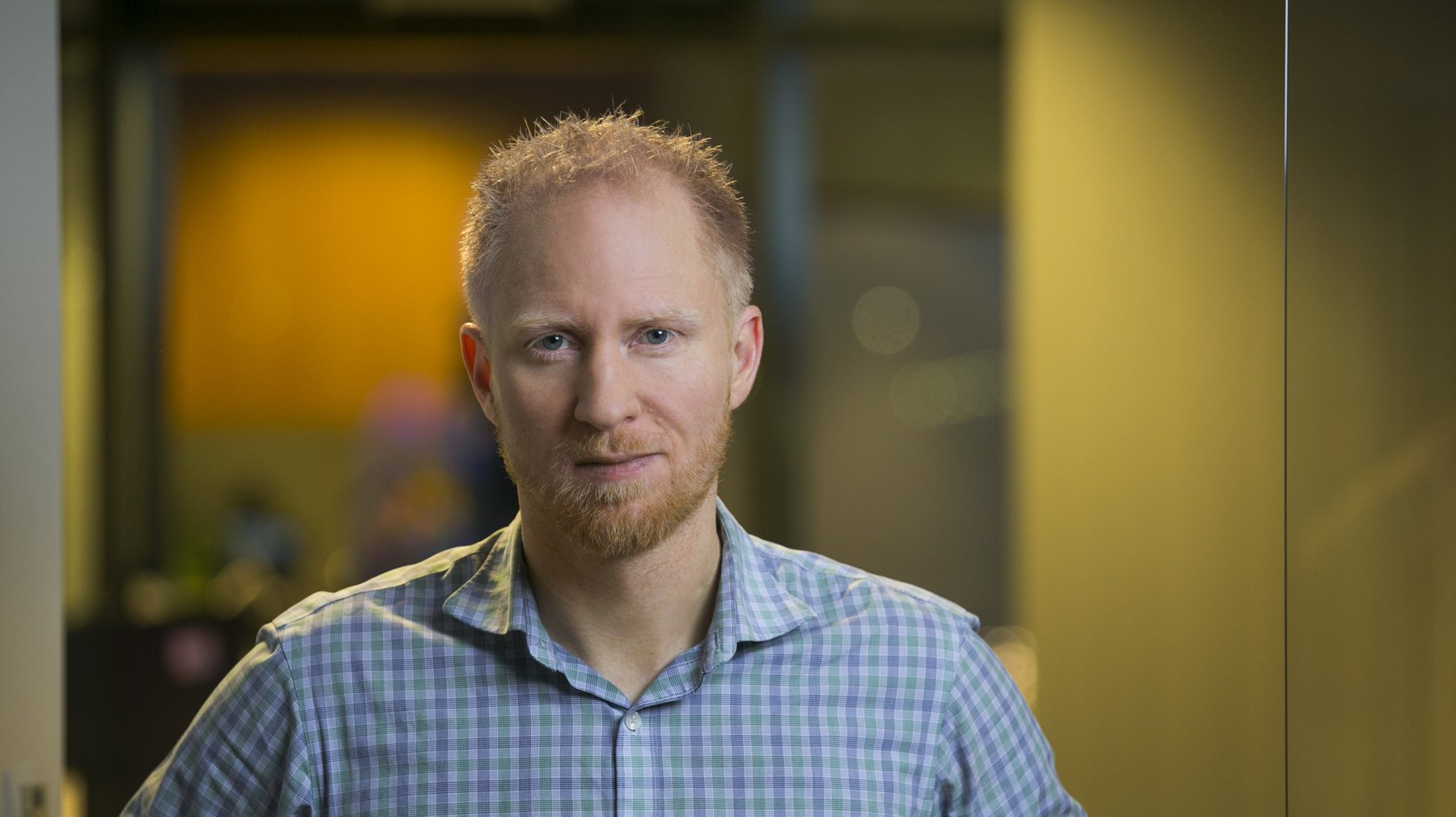 Georg Ludviksson is the CEO and co-founder of Meniga – a digital banking fintech that facilitates personal banking solutions in over 20 countries. Founded in Reykjavik, Iceland in 2009 by Ludviksson and with brothers Asgeir Asgeirsson and Viggo Asgeirsson. Meniga was one of the first companies to use PFM software in Europe. We caught up with him to find out more.
Who was your childhood hero and why?
Like many kids of my generation, much of my childhood was spent watching superhero TV shows. What particularly struck me was the fact that these characters were able to harness tremendous superpowers to do good and make the world a better place. To say I aspired to be them is perhaps a slight exaggeration, although Spiderman was someone I found particularly easy to identify with due to all of his vulnerabilities, and his character certainly provided me with a vision somewhat positive of society from a very young age perspective.
What's the best advice you've ever received?
Always have an action plan and focus on deliverables.
If you ever face a challenge, stop and ask yourself "what's the plan?" or "how do we do that?" before jumping on a particular course of action. This advice is something I've implemented throughout my career as an entrepreneur, and without it I certainly wouldn't have been able to work around some of the obstacles we've encountered over the years.
Having that kind of cautious mindset just allows you to be as prepared as possible when you eventually run into a problem, whatever it may be. It taught me to always fundraise and create buffers where I can, and above all, to never take anything for granted. Basically, it allows you to plan for the long term, which will not only help you achieve your goal, but also your overall mental well-being, which is crucial for maintaining good leadership.
What's the last book you read – and how long ago did you read it?
In fact, I spent most of Sunday reading a very interesting business management book called "Product Roadmaps Relaunched – How to Set Direction While Embracing Uncertainty", which explores the importance of product roadmaps, their importance as a communication tool and how they have changed and evolved over the years. The book also offers a very practical guide on how you can articulate an inspiring vision and purpose for your product, and how you can use your roadmap to align stakeholders and prioritize ideas and requests.
As a CEO, I think it's important to find time off to continue learning about all aspects of a business, whether it's product strategy or leadership, and to always seek to broaden my perspective and skills as much as possible.
Name a technology you couldn't live without and tell us why
An entrepreneur for over 20 years, I am well aware of the importance of maintaining a good work/life balance and the impact this can have on your overall well-being. As a result, I regularly try to take breaks away from technology and find time in my busy schedule to exercise, get some fresh air, or relax at home with my family. So I would like to think that I could survive without technology. That said, I would definitely miss my laptop for staying on top of things and my fitbit for maintaining a healthy lifestyle, both physically and mentally. I would also struggle without my Vivino app, which helps me discover delicious wines!
Who do you look up to in terms of leadership and mentorship?
There is no doubt that I would not be where I am now without my two co-founders, Asgeir and Viggo Asgeirsson. Right from the start, when we all left our previous jobs at big banks and started working together in Viggo's living room to create this exciting new startup, we always bonded and supported each other – and it doesn't matter. doubt that the success and growth of Meniga to date is partly due to the momentum our co-founding team has had over the years.
We have always taken the time to listen to each other's ideas, and our collective passion for our business is what continues to inspire us and drive us to strive for excellence. Although I am now the CEO of Meniga, their leadership and mentorship has been absolutely essential throughout our journey.
What is the biggest challenge/advantage you have encountered in the fintech industry to date and why?
I've had a lot of ups and downs throughout my career in fintech, and many of them were critical to Meniga's ultimate success.
In general, I firmly believe that behind every challenge is an opportunity. After all, that's exactly how Meniga was born. Following the financial crash of 2008, as people lost income, worried about their savings and experienced a substantial drop in purchasing power, we realized the significant opportunity and enabling environment this created to start our own personal finance management company. After creating Meniga following an economic crisis, we found ourselves in a truly unique position where suddenly an incredible pool of talent had become readily available to us, and we were able to recruit truly qualified people as soon as the start, and get our business off the ground very quickly.
The most recent challenge we encountered was of course the pandemic, which has affected so many people and businesses all over the world. While it has created challenges for most industries – including financial industries – it has also dramatically increased the demand for personal finance products and services. In times of economic uncertainty, people need more advice and help with their personal finances and customers are now, perhaps more than ever, relying on their banks to help them more than ever. As a result, the number of banks we have partnered with and markets we have entered into has multiplied since the start of the pandemic.
What activity are you most looking forward to when normalcy resumes?
First of all, I feel extremely lucky that my family and I have remained healthy and safe since the start of the pandemic, and that our business has not been severely impacted by COVID-19. It has been such a difficult time for so many people and businesses around the world, and I am grateful that we are finally seeing the light at the end of the tunnel and slowly finding some normality in our daily lives, as we are able to meet family, friends and colleagues in person again. As someone who loves his music, I look forward to the time when we can all go to a concert together and throw a big party. Also, considering I live in Iceland (where Meniga was founded), it can definitely get pretty cold and dark here in February, so I'm super excited for some vitamin D on the beach soon!
Is there a personal achievement from the past 12 months that you are particularly proud of?
I am incredibly proud of how our employees have maintained high levels of performance over the past 12 months, which have been challenging to say the least. Each of our employees has gone out of their way to ensure our business successfully weathers the storm and navigates the pandemic. We've managed to expand globally, sign new banking partners, acquire new customers and launch new products at a blistering pace over the past 12 months – and our team deserves huge credit for that. .
I am also very proud of how our new green banking solution, Carbon Insight, has grown over the past year, having already been implemented by several banks around the world, including Íslandsbanki in Iceland and Crédito Agrícola in Portugal, and continues to gain increasing attention and interest from financial institutions around the world.
The solution provides digital banking users with a simple and effective tool to track and offset their carbon footprint, based on their transaction data. As concern over climate change continues to grow, banks are realizing their responsibility to help protect the planet and the significant opportunity offered by green banking solutions like ours to open the way for a major shift in consumer climate action. The solution also serves as an ideal basis for banks to introduce green products such as green loans or green investments.
We are now in the midst of one of the most important battles in modern history – the fight against climate change – and we are extremely proud to help our banking partners lead the way in the rapidly evolving green banking movement and increasingly relevant.
What inspires you in fintech today?
It is undoubtedly the level of innovation and sheer competitiveness that I find most inspiring in fintech today.
Over the past decade, the fintech industry has evolved at a breakneck pace, and the face of banking has changed dramatically as a result. Not only has the level of investment in the fintech space multiplied and the introduction of new regulations, such as PSD2 and Open Banking, provided a number of innovation opportunities for challenger banks, but consumers have come to demand increasingly convenient, transparent and personalized services. . For companies like Meniga, this means providing more than a great customer experience is simply not enough, which has driven us to be even more innovative to ensure that we provide the best possible support to our banks and to their customers.
This level of competitiveness and innovation within the fintech industry will no doubt continue to grow exponentially, and I'm really excited to see how new technologies like augmented reality, virtual reality, and AI will further transform the fintech landscape and drive ultra-personalization in banking. Whatever the next challenge, I'm confident that Meniga is perfectly equipped to tackle it.