Mastercard Adds Open Banking to Engage Partner Program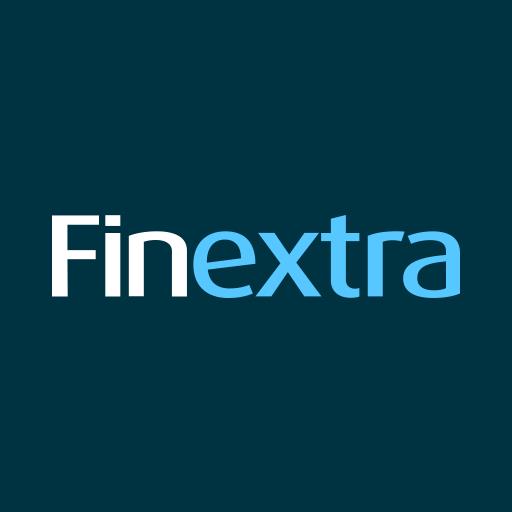 Mastercard today announced an expansion of its Engage Partner Network to include its Open Banking Services, giving customers easy access to multiple technology partners who can quickly build and deploy open banking solutions for payments and lending to large scale.
According to Mastercard's New Payment Index 2022, 83% of consumers worldwide use digital tools for at least one financial task, and more than half use technology for five or more tasks. With the rapid adoption of open banking (i.e. access to data authorized by consumers) and digital tools in financial services experiences, Mastercard will work with technology partners to drive innovation through access to its open banking platform, from loans to payments and financial management.
The first partners to join the Mastercard Engage program for open banking are Dwolla, FinTech Automation, i2c, Link Financial Technology, LoanPro, Nova Credit, Provenir, Synctera, Tern and Usio, Inc. Through this new program, these providers s 'will partner with Mastercard Open Banking to provide services to their customers. Other benefits are fewer contracts, faster access to customers, security and access to data, and overall flexibility to better leverage Mastercard's robust open banking services.
Mastercard has a long history of working with technology and fintech partners to build the future of financial services and provide more choice for consumers. With three billion cardholders and 93 million merchants, the more partners Mastercard has, the stronger the flywheel of our network becomes. Since 2018, nearly 150 partners around the world have joined the Mastercard Engage program. In the past year alone, nearly 100 Engage Partners have helped customers deploy innovative new solutions to more than 250 million accounts with Mastercard digital services, including fully digital consumer payment experiences, tokenization, digital wallet, mobile point-of-sale solutions and now open banking. .
"Partners who join Mastercard Engage are leading the deployment of open banking solutions designed with security at the center and will help meet consumers' financial needs and enable choice," said Jess Turner, executive vice president, Global Open Banking and API at MasterCard. "Together, we can foster innovation that will increase financial inclusion and expand access to digital services across the world."
Open banking through Mastercard and its technology partners enables businesses to establish consumer-authorized direct connections to their customers' bank accounts. Through these consumer-authorized connections, businesses can verify accounts for payments and payments, verify balances to reduce failed payments, and reduce fraud by confirming bank account ownership. This has improved the payment experience for businesses and their customers. Similarly for loans, borrowers can directly authorize data and information through the ecosystem to support their loan decision processes. It also means a better loan experience for both lender and borrower as it provides financial insights, expanded data sets not available through paper submissions, increased financial inclusion and a simplified experience.
The Engage program offers two new direct implementation options for partners: Partner Linked and Partner Direct. These methods provide a seamless and secure implementation of data authorized by consumers through Mastercard Open Banking and can be used together or separately, depending on the fintech provider's preference.
As an Engage Technology Partner, additional benefits include:
Go-to-Market Collaboration – Helps technology vendors sell and deploy their solution in new markets and find new customers.
Promotion – Partners are featured on the Mastercard portal to gain visibility and credibility with all Mastercard customers.
Training and Information – Mastercard Academy provides partners with access to a series of product and solution training sessions. They can also participate in regional forums with information from Mastercard and its partners on value and product propositions as well as market priorities.
Technical Support – Partners have access to a network of global and regional technical engineers who can assist with technical questions.
Mastercard Engage expanded last year to help customers deploy Digital First experiences that meet consumer demand for more digital experiences and provide more choice in payment options. The program includes partners who offer various components and integration capabilities across all industries, serving banks, merchants, lenders, and fintech customers. Building on the momentum of the launch of the Start Path Open Banking program last month, Engage's expansion further demonstrates Mastercard's commitment to supporting fintechs that enable consumers to securely access and manage their data. security.
Certain Mastercard open banking platform services are provided through its wholly owned subsidiary, Finicity. Open Banking through Engage is a global program, additional in-market partners will be announced in the coming months.
"Data is a crucial part of the Open Banking movement around the world," said Dwolla President and COO Dave Glaser. "At Dwolla, we are focused on innovations with sophisticated account-to-account payment solutions and our partnership with Mastercard complements our open banking strategies to help increase payment experience capabilities for our business network."
"As we move from information to the digital age, how we move information is as important as the data itself," said David Park, CEO of Fintech Automation. "Mastercard and FinTech Automation are key to this movement."
"We are thrilled to be among the first partners in the Mastercard Engage open banking network to enable providers to expand consumers' access to credit by unlocking authorized use of open banking data," said Ava Kelly, Director of products at i2c Inc.
"Link is on a mission to help businesses dramatically reduce payment costs. We are delighted to enter into a strategic partnership with Mastercard," said Eric Shoykhet, co-founder of Link Financial Technologies, Inc. "Turbocharged by Mastercard's open banking platform enabling access to authorized consumer data, Link offers cost-effective alternative payment solutions. "
"LoanPro is honored to be a Mastercard Engage Partner. As a leader in API loan management and servicing technology, our customers depend on and trust our loan management platform to monitor, optimize and defend their extensive capital. We view the Mastercard Engage program as a promising channel to accelerate technology partnerships, expand our capacity to new customers, and introduce new capabilities to our existing customer base," said Rhett Roberts, CEO/Co-Founder of LoanPro
"Open banking has enormous potential to better empower consumers underserved by the traditional credit system. This partnership provides lenders with seamless access to new risk insights for more predictive underwriting while giving consumers more control and transparency to manage their financial lives," said Chris Hansen, Head of Channels and alliances at Nova Credit. "Together, we are taking another step in accelerating the inevitable transition to a more inclusive financial system."
"We are excited to help organizations embrace open banking and accelerate innovation by expanding our relationship with Mastercard," said Carol Hamilton, Senior Vice President, Global Solutions for Provenir. Through Provenir's unique combination of market data, purpose-built machine learning models, and on-demand decisions, Provenir provides a cohesive risk ecosystem that enables organizations to make smarter decisions across the risk lifecycle. customer life while improving fraud prevention and financial inclusion. Organizations choose this platform to accelerate the launch of products such as Buy Now Pay Later (BNPL), small and medium business loans, car financing, etc.
"Synctera was founded to help builders around the world challenge the traditional developer landscape and make building the future of FinTech simple and fast," said Peter Hazlehurst, co-founder and CEO of Synctera. "The expansion of Mastercard's Engage program is a catalyst for better FinTech creation and adoption that will help people have greater access to better financial services. We are proud to work alongside Mastercard to change the way which America does its banking, invests and spends money.
"We are delighted to extend our partnership with Mastercard and take full advantage of their Open Banking suite of products. Their unparalleled tools, support and technology are essential for Tern to deliver the best fintech solutions worldwide," said Brion Bonkowski, Managing Director. Officer at Tern.
"Usio has been a partner of Mastercard for several years and we are delighted to continue to develop our relationship by participating in their Engage open banking program. Our relationship is based on our ability to provide flawless execution and prompt response to customer requirements that preserves and enhances Mastercard's reputation for exceptional service," said Louis Hoch, President and Chief Executive Officer of Usio. . "As a member of the Engage Partner Network, our goal is to build on this foundation by supporting Mastercard's open banking solutions with electronic payment technology that helps meet consumers' financial needs and enables customers to make safe choices. and reliable."