Key Trends Changing the Face of Banking in India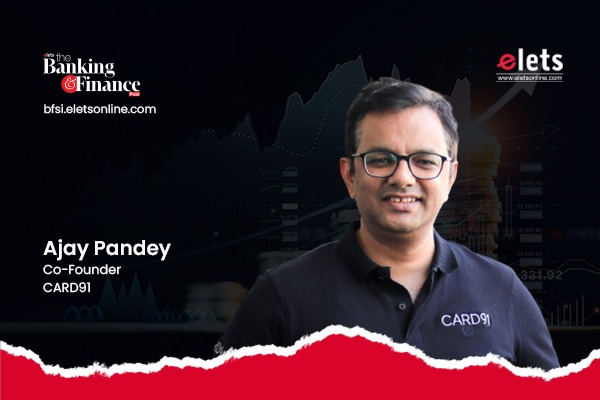 Banks started out as a place to keep money safe and have now become a supermarket of financial services. They meet almost all the direct and indirect needs of a human being through products or financial solutions that allow him to live his life better. The past two years have propelled the industry further and faster into the future. To shift the daily financial services experience to a fully virtual environment, banks are now focusing on experience-driven, platform-based banking services, leveraging the wider ecosystem. Here are the trends shaping the future of banking in India.
Digitization – As banks seek to increase efficiency and modernize their infrastructure across the board, digitizing processes and reinventing digital technology is today's most important strategic banking agenda. Processes such as customer onboarding have already witnessed the transformation from physical papers to digital onboarding. However, customers today are looking for attractive and personalized service designs that match the offerings of Internet companies. Therefore, banks need to accelerate their digitization process to meet customers in their journey. This will lead to radical process changes contributing to reduced costs, increased employee productivity and transparent customer engagements.

Read also | Without analysis, banking and financial operations are only assumptions
Growth of the banking-as-a-service (BaaS) model – The concept is a game-changer for many banks as they allow other partners to use their core infrastructure (including technology and regulatory licensing ) to expand their products and services to a larger market. . Banks benefit massively as their services (remember banks are the only entities authorized to sell certain financial products by the Central Bank – RBI) are consumed by downstream entities such as FinTechs, NBFCs, NEO Banks and others who are opening these up for new markets and customer segments. Banks have regulatory arbitrage and can use BaaS to become a marketplace for financial products. While some banks are leading on this front, many banks are not yet exploiting their full potential.
Payments Modernization – Payments and settlement systems are the foundation of the Indian economy. For the digital payments industry, in particular, the pandemic has played a pivotal role in ushering in new developments associated with technological advancements and regulatory support, leading to industry transformation. UPI has largely contributed to this growth. However, building a robust payment ecosystem requires improving the infrastructure to support digital payments. Today, cards, namely credit, debit and prepaid cards, are one of the stable contributors to the growth of digital payments due to the increasing number of physical acceptance points and the growing adoption of the e-commerce. Going forward, banks will need to find a way to leverage UPI and cards to offer new services to customers. Working with innovative card networks can help banks discover and reach a new audience segment with personalized payment programs.
The proliferation of super apps Gone are the days when customers used one app for a particular service. For example, many apps that started out as single-purpose apps have evolved into a bundle of services so they can capture a bigger share of the user's wallet. Banks need to put considerable effort and investment into making sure their customers can use their apps for all their day-to-day needs. Banks will need to redesign their customer journeys and points of interaction, using data for intuitive recommendations and suggestions, and gleaning insights from data to predict what the user needs next. These are all essential aspects of how banks can capture a greater share of their users' wallets. FinTechs are valuable allies in this process of transforming a one-time-use case interface into an everyday-use application, as they not only act as aggregators of these complementary services, but also understand how to leverage data to make the incredibly pleasant customer experience.
Read also | Bank 4.0: where are people in this new revolution?
Collaboration with FinTechs – Growth through partnerships in a disruptive environment is the way to go. Banks are constrained by legacy and a complex decision-making process, which makes them less agile and less responsive to changing market conditions. For example, despite the success of their retail franchises, many banks are struggling to grow their card business. Cards (credit, debit and others) are important revenue streams and banks need the flexibility to launch custom card schemes for a customer with all the features such a customer needs. FinTechs, on the other hand, are designed to be extremely agile and responsive to markets. Today, FinTechs partner with banks to open accounts, manage balances, execute transfers, invest in savings products, and provide access to on-demand short and long-term credit products and to prepaid/multi-currency instruments. They can help banks develop their markets, broaden the base of financial products, especially credit, and contribute positively to GDP. Overall, it can reduce transaction and acquisition costs, improve processing time through digitization, leverage various mediums like mobile, drive consumer consumption, especially millennials, by influencing their decisions.
Opinions expressed by Ajay Pandey, Co-Founder, CARD91
Elets The Banking and Finance Post Magazine has carved out a niche in the crowded market with exclusive and unique content. Get in-depth insights into the cutting-edge innovations and transformation in the BFSI industry. Best offers for Print + Digital editions! Subscribe here➔ www.eletsonline.com/subscription/
Get the chance to meet the Who's Who of the NBFC and insurance industry. Join us for upcoming events and explore business opportunities. Like us on Facebook, connect with us on LinkedIn and follow us on TwitterInstagram and Pinterest.