How Cloud Analytics is gaining momentum in banking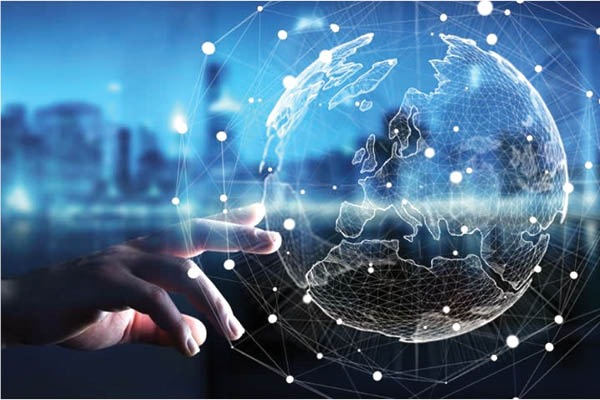 BFSI is a data-driven industry, which obtains large amounts of data from transaction details, helpline data, log data, emails, social media, external feeds, loan data, referral data, audio recordings, video recordings, among other sources. Many institutions are leveraging data analytics to improve user experience, build multi-channel platforms, and focus on customer acquisition, consumer buying behaviors, business forecasting, and retention. Data analytics also helps insurance companies underwrite risks and uncover fraudulent insurance claims. Data analytics helps BFSI better understand target customers and institutions can now tailor their products and services for maximum appeal to their customers, which in turn builds customer loyalty.
Today's leaders need data-driven insights to effect change in ever-changing business dynamics. They are all veterans in their field, but they all like to take a scientific approach in business decisions which will pay them big dividends and cloud analytics should ease the stress on business decisions. Data analytics helps businesses analyze past and current data, forecast future scenarios with possibilities. Data analytics coupled with interactive visualizations help create a unified story from data insights and as a result, BFSI companies can improve their products, increase upsell and cross-sell opportunities, optimize customer retention strategies, streamline documentation, detect fraudulent insurance claims, and much more.
Read also | Qlik is the first to introduce true hybrid cloud analytics
Through the use of analytics, banks can keep tabs on fraud, best methods of customer acquisition and engagement, and customer targeting. Banks and financial firms can uncover trends to improve decision-making and potentially drive business success by combining the power of predictive analytics with cutting-edge technologies such as artificial intelligence and machine learning. . Cloud Analytics adds value by bringing to light the right amount of data needed for business growth. There are many types of cloud analytics tools available and here are some popular ones:
Website analysis, sales analysis, financial analysis, performance analysis.
BFSI can also take advantage of the below benefits by being on the cloud:
1. Centralized and unified approach:
With Cloud Analytics, different teams don't need to manage different databases and analytics tools. Cloud analytics pulled from an organization's ERP system enables all staff to work on a single source of insights and analytics, regardless of their department or location.
2. Breaks the isolation:
Using a single system across the enterprise increases cross-departmental collaboration and promotes cross-team communication for data usability.
3. Increased processing:
The cloud is operated through powerful servers instead of on-premises systems, increasing the processing capabilities of the entire organization.
4. Promotes collaboration:
Cloud is better if used by a group of people as it provides a better system for sharing data and collaborating at the same time. Multiple people can access the same set of documents across the globe without lag and in real time.
5. Growth and Scalability: With powerful features such as on-demand scaling and maximum flexibility with no on-premises infrastructure setup requirement, the cloud offers tremendous growth and scalability options at the push of a button.
6. Cost reduction: The cost reduction is enormous when banks use a single system. Hosting and maintenance of on-premises systems, including IT, software and hardware, and other administrative expenses are ultimately significantly reduced.
7. Enhanced Security: With regular cloud backups to third-party servers in multiple geographic locations, data security is an all-important event that the cloud executes seamlessly.
Read also | The cloud, if managed effectively, will enable a smooth transition for BFSI Infra: Raj Srinivasaraghavan, CTO, SecureKloud Technologies
Advanced cloud analytics tools not only process larger blocks of data using technologies like machine learning and artificial intelligence, but also help C-level executives make predictions using results accurate analytics. Analytics can help transform the digital landscape while ensuring compliance and data security. It is becoming an essential part of the performance of financial institutions and helps drive growth and scalability, improve application performance and optimize IT costs.
Identifying the right cloud services and solutions can be tricky. When choosing the right service partner, banks need to consider many factors including strategy, regulatory compliance, technology compatibility and cybersecurity, etc. The challenges are still there and will continue to persist and Phoenix always rises in adversities. Start your organization with data-driven insights for business growth with Rapyder – a leading global cloud consulting partner that helps businesses grow and scale at pace.
The opinions expressed in this article are the personal opinion of Jaykumar Soni, Machine Learning Specialist, Rapyder Cloud Solutions.
The Banking & Finance Post is an initiative of Elets Technomedia Pvt Ltd, existing since 2003.
Now the Elets YouTube channel, a treasure trove of innovation-focused talks and awards, is also active. To subscribe for free, click here.
Get the chance to meet the Who's Who of the NBFC and insurance industry. Join us for upcoming events and explore business opportunities. Like us on Facebook, connect with us on LinkedIn and follow us on TwitterInstagram and Pinterest.