Current and retired UC professionals honored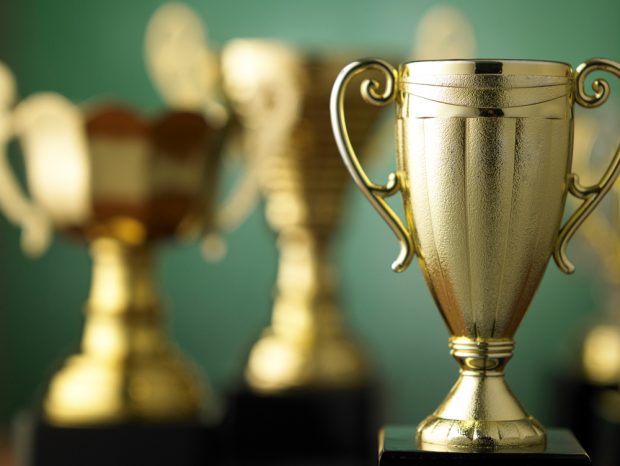 IS
The $1.2 billion, based in Rochester, NY The Summit Federal Credit Union announced that two employees, one current and one retired, were honored at the New York Credit Union Association (NYCUA) Annual Meeting and Convention, held in Lake George, NY, from 16-19 June.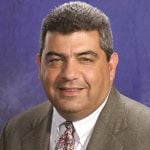 Michel "Mike" Vadala, former Chairman/CEO of The Summit, was appointed to the Credit Union House Hall of Leaders, Class of 2022. Prior to joining The Summit, Vadala worked as an auditor at NYCUA and for Eldredge, Fox and Poretti CPAs (now EFP Rotenberg ) . He was hired as Chief Financial Officer of The Summit in 1984 and was promoted to Executive Vice President in 1992 and President and CEO in 1995. He retired in May 2020. Vadala also served on the Board of Directors of NAFCU from 1997 to 2006, rising to the position of President in 2005, and was recognized as Credit Union Professional of the Year in 2010 by NYCUA. Her other accomplishments include chairing the Credit Union Classic, an LPGA Symetra Golf Tournament held at Drumlins Country Club in Syracuse, NY, from 2012-2014, and receiving the Eloise Trainor Award from the LPGA Symetra Tour for doing the most for women's golf. Additionally, in 2015 he founded the Danielle Downey Classic, a week-long event of the LPGA Symetra Tour.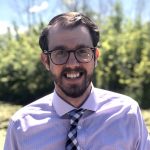 Cody Seward, virtual agency manager for The Summit, was named Young Professional of the Year. Seward holds an MA in History from SUNY Brockport and began his career in the financial industry as a Client Services Specialist at Washington Mutual & JP Morgan Chase in Albion, NY, in 2008. There he was promoted to Loss Mitigation Specialist in 2009, Relationship Manager in 2010, Employment Relationship Coach in 2011, and Training Specialist II, also in 2011. He joined The Summit as Training Coordinator in 2015, and was promoted to Director of Operations in 2020 and finally to the newly created position of Virtual Branch Manager in 2021. Seward also served as Treasurer (2019-2020) and President (2020-2021) from the NYCUA Young Professionals Commission.
MIDDLE WEST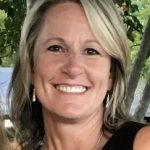 The $609 million, based in Superior, Wisconsin Superior Choice Credit Union hiring Jennifer Strama as vice president of commercial loans. Strama brings over 30 years of experience in the financial industry with an in-depth knowledge of management and lending. She most recently served as CEO of the $102 million Hayward Community Credit Union in Hayward, Wisconsin. In her new role, Strama is responsible for leading the commercial lending team, developing new products and creating a better experience for Superior Choice commercial members. Additionally, she will focus on community banking relationships throughout Wisconsin and northern Minnesota.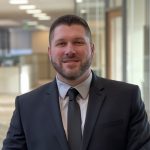 The $5.1 billion First Community Credit Union in Neenah, Wisconsin, hired Zach Michael as a Registered Financial Advisor for Community First Financial Advisors, which provides investment products and services to Community First members through CUSO Financial Services, LP In his new role, Michael will provide comprehensive financial planning, solutions IRAs, 401(k) rollover options and retirement income planning. He brings 14 years of experience in the financial services industry, having started his career as a relationship banker at JP Morgan Chase in 2011. After three years in this role, he became a senior banker at BMO Harris Bank before moving on to joining Chase in June 2018 as a Chartered Banker. private client banker.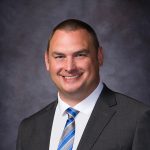 The $1.1 billion, based in Papillion, Neb. Cobalt Credit Union announced two new recruits.
Michael Inman was hired into Cobalt's leadership team as the Chief Information Security Officer. Inman brings over 20 years of experience in the banking industry, having held several management, information technology and business strategy positions. Most recently, he held the position of Associate Director of Mortgage Processing at a Florida-based mortgage company. In his new role, Inman will spearhead the credit union's information security processes to protect its information from unauthorized access, modification, disclosure and destruction.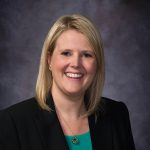 Lisa Kohler was hired into Cobalt's leadership team as Vice President of Internal Audit and Compliance. Kohler brings over 16 years of audit experience, having most recently served as the internal audit manager of a local agricultural financial cooperative. In her new role, she will oversee risk and compliance management and assessment for the credit union, ensuring alignment with the organization's strategic vision and federal guidelines. She is a chartered accountant and certified internal auditor.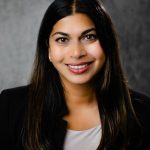 Dort Financial Credit Union ($1.4 billion, Grand Blanc, Michigan) hired Sharon Lobo to its management team as Vice President of Lending on May 31. In his new role, Lobo will oversee all lending and member solutions activities, working alongside management to determine a multi-year strategy and focus on target markets for lending. She will also make recommendations on lending policies to support and contribute to the growth of Dort Financial, and be responsible for improving efficiency and productivity through technology and improved procedures for lending and member solutions. Lobo brings over 19 years of lending and operations experience. Prior to joining Dort Financial, she held positions as assistant vice president for Universal 1 Credit Union ($475 million, Dayton, Ohio) and most recently as head of loans for Osgood Bank in Osgood, Ohio.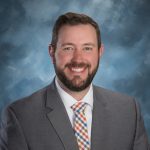 The $456 million Jolt Credit Union in Saginaw, Michigan, hired Matt DeVries as Vice President of Marketing. In his new role, DeVries will be responsible for overseeing the planning, direction and execution of the credit union's marketing strategy. He brings nearly 10 years of marketing and communications experience, having held similar roles with the Midland Business Alliance, Great Lakes Loons and ESPN 100.9-FM. DeVries serves on committees for Mid-Michigan Family and Children's Services, United Way of Midland County, Midland Young Professionals, and the Great Lakes Bay Area Chapter of the American Advertising Federation.
SOUTH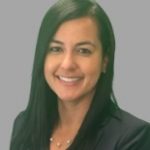 The $249 million, based in Miami Lakes, Florida JetStream Federal Credit Union hiring Danielle Camacho as a human resources manager. Camacho brings extensive HR-related experience, including employee well-being, developing cultural values, strengthening and expanding feedback channels, and ensuring competitive compensation and benefits for employees. . She holds a Master of Arts in Administration from Barry University in Miami Shores, Florida.
The $4.7 billion, based in Lake Jackson, Texas TDECU promoted Jason Schneider to the financial director. More recently, Schneider, who joined TDECU while attending college, served as SVP, Chief of Staff. Prior to that, he was Vice President of Finance for TDECU. In his new role, Schneider will lead all financial operations for the credit union, including managing strategy, finance, accounting and treasury, in support of TDECU's future growth initiatives. He holds the Chartered Financial Analyst designation, earned an MBA from Houston-Clear Lake University, and brings experience in investments, asset-liability management, capital markets, mergers and acquisitions, and regulatory compliance.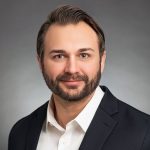 TRADES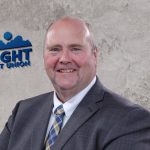 The Defense Credit Union Councilwhich represents 180 credit unions serving military and veteran communities, inducted three recipients into its Hall of Honor: Karl Murphy, William "Bill" Rone and Colonel Richard Rothwell, USMC (retired).
Murphy served more than 38 years at FirstLight Federal Credit Union, based in El Paso, Texas, including nearly 20 years as CEO. He also served on the board of the Armed Services YMCA, led FirstLight to be named Army Credit Union of the Year three times, and was inducted into the Fort Bliss Hall of Fame.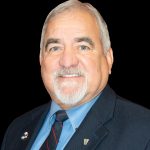 Rone served on the board of directors of the $2.8 billion Fort Walton Beach, Fla.-based Eglin Federal Credit Union for 38 years, using his more than 42 years of experience in federal service to improve the lives of members. He has also served as president and vice president of chapters of the American Society of Military Comptrollers and is currently a volunteer senior military advisor to Rep. Matt Gaetz (R-Fla.).
Rothwell will join the Hall of Honor after 31 years on the board of Oceanside, Calif.-based Frontwave Credit Union, including 10 years as chairman and 29 years of active duty in the Marine Corps.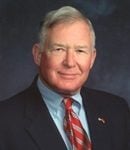 LEAGUES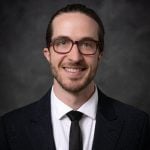 Ben HeringDirector of Engagement for Minnesota Credit Union Network, last month received an African-American Credit Union Coalition Commitment Award for Young Professionals Leadership Change in a virtual ceremony. Hering received the Brave Award for her alliance and shed light on the needs — as well as the fight for financial justice for — members of the Minneapolis community following the murder of George Floyd. He is currently working closely with the Association for Black Economic Power to create the only black-run credit union in the state. Hering is also an alumnus of the Filene Research Institute i3, led the development of Minnesota's first loaner bike program, and as an artist has installed paintings at several local Minneapolis businesses. Among his other accolades, he was named Emerging Leader of the Year by the Minneapolis Regional Chamber, a Credit Union Rock Star by Credit Union Magazine and a Next Top Credit Union Executive Finalist by CUES.
SELLERS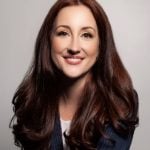 LenderClosea Des Moines, Iowa-based fintech lending platform provider for credit unions and banks, added jenny viperman to its board of directors. Vipperman, director of loans for the $12.3 billion Jacksonville, Florida-based VyStar Credit Union, brings 15 years of lending and financial services experience.
Please send your People updates to Natasha Chilingerian at [email protected]