Corporate cash flow and lower debt come up against tougher M&A antitrust regime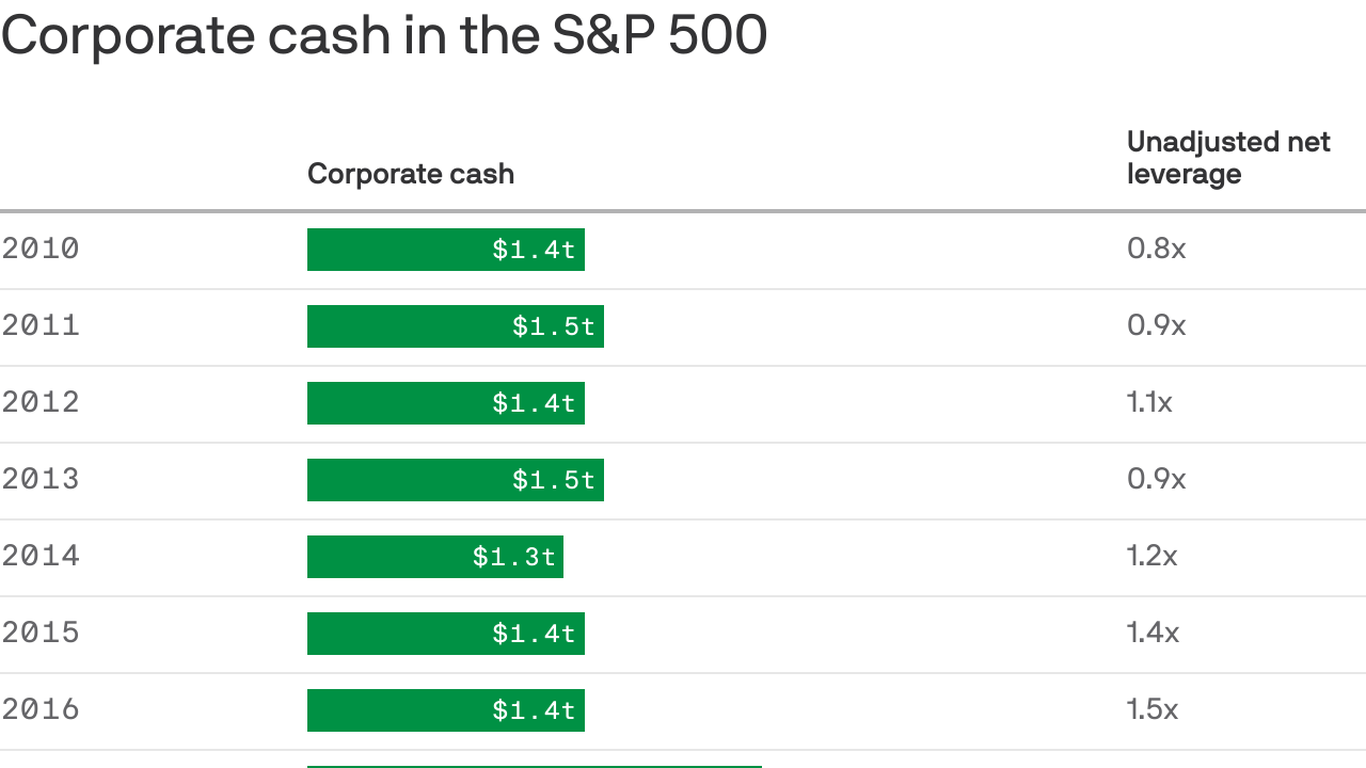 With levels of leverage fall, large companies are sitting on a mountain of cash, which gives them significant acquisition power.
Why is this important: Positive first-quarter liquidity trends appear to be paving the way for another banner year for U.S. M&A, which saw more than $5 trillion in announced deals in 2021.
Yes, but: The data, presented last week at the Tulane Corporate Law event by veteran negotiator Gordon Dyal, clashes with an antitrust regime intended to curb mergers, especially anything involving Big Tech.
To note : About 20% of the $3.8 trillion in cash (see chart) is held by Big Tech (Amazon, Apple, Facebook, Google and Microsoft). With a tougher Justice Department and Federal Trade Commission in place, that money seems headed for takeovers and other initiatives rather than a mega-deal.
The bottom line: For at least the past five years, the bogeyman of the Tulane M&A conference has been activist investors, whom banks, attorneys, attorneys and public relations advisers have often denounced as too opportunistic and disruptive.
Persona non grata this year went to FTC chief Lina Khan, who has already signaled her intention to crack down on consolidation.