Consumer Satisfaction Drops for UCs, Rises for Online Banks: Report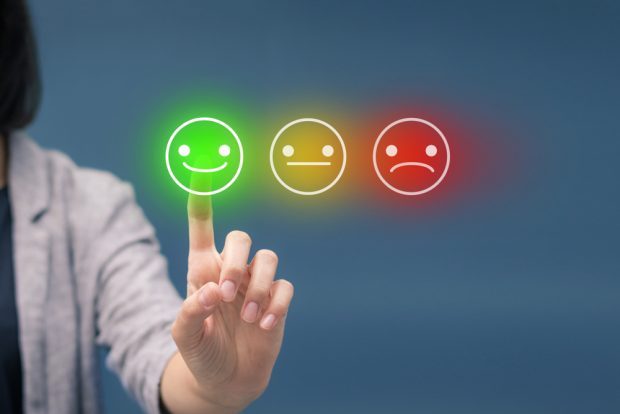 Credit unions could lose ground to online banks when it comes to consumer satisfaction, according to a new report from PYMTS.com and PSCU.
The February 2022 report, "Credit Union Innovation: Responding to Member Demands for Digital Financial Services," found that credit union member satisfaction increased from 88.4% in 2020 to 86.3% in 2021, while that consumer satisfaction with their digital/online bank increased from 82.8% to 84.8% over the same period.
Fifty-one fintechs, 101 credit unions and 4,832 consumers were surveyed in November 2021 for the report, which was a collaboration between PYMTS and St. Petersburg, Florida-based CUSO PSCU Payments. Credit union member satisfaction has fallen 6% since 2018, when 91.7% were satisfied, the organizations found.
What's behind the changing levels of satisfaction? When asked to choose the most important reason they were happy with their credit union, fewer members chose the following reasons in 2021 than the year before: Convenient or easy-to-use online banking capabilities ( down from 8.7% in 2020 to 6.3% in 2021), the checkout being "easy to deal with" (10.1% to 7.5%), not having to go to a physical branch to carry out most transactions (7.1% to 6.6%), transactions being completed in a timely manner (4.5% to 4.3%), convenient or easy to use mobile banking features (6.4% to 5%), that the credit union regularly innovates (1.9% to 0.9%) and that the bill payment service is easy to use (2.1%% to 2%). These findings represented potential areas of improvement for credit unions, according to the report.
However, trust is the number one reason members are satisfied with their credit union, and the percentage of survey respondents who say they are satisfied with their credit union due to trust rose from 28.7% in 2018 to 31. .8% in 2020 and 38.8% in 2021, according to the report. Next came cheaper fees – 21% of members said they were satisfied with their credit union for this reason, an increase from 19.6% in 2019 and 20.4% in 2020. Data security was also a factor increasing member satisfaction, with 6.3% making it the leading reason for satisfaction in 2021, compared to 6.1% in 2020 and 3.3% in 2019.
"The trust that credit union members place in these financial institutions has helped them maintain their share of the retail financial services market," the report said. "However, the rise of popular digital financial services and intense competitive pressure from neobanks means credit unions are under increasing pressure to roll out new services to retain members."
The report also revealed the following:
Four types of services were the top reasons credit union members would decide to switch financial institutions if their credit union did not offer them: remote deposit capture (38%), digital cards that can be issued directly into their digital wallet (38%), P2P payments (35%), digital wallets (36%) and cardless cash withdrawals (35%). "Each of these five areas of innovation show the vulnerabilities that pose the greatest risk to credit unions of losing members, but they also provide a roadmap for how credit unions can strengthen their relationships with their members through their own innovation efforts," according to the report.
When asked which areas of product/service innovation they considered most when deciding to switch financial institutions, responses varied by age group. Twenty-four percent of Gen Z, 27% of Gen Y, 29% of Gateway Gen Y (those sandwiched between Millennials and Gen X), and 25% of Gen X named banking mobiles, compared to only 13% of baby boomers. Account fraud protection was cited by 45.4% of Baby Boomers, 30.9% of Gen Xers, 28.5% of Bridge Millennials, 24.7% of Millennials, and 27.6% of Gen Zers . However, there was more of a consensus among age groups when it came to loyalty or rewards offers – 26.2% Gen Zers, 33.6% Millennials, 32.6% Bridge Millennials , 34.8% of Gen Xers and 37.5% of Baby Boomers chose this as an area of ​​innovation they consider when deciding to switch institutions.
Awarding credit unions one of four labels identifying their level of digital innovation, the report found that 74% of 'early starters', 81% of 'fast followers', 72% of 'followers' and 65% of "latecomers" are innovating in mobile. banking. Seventy-four percent of early adopters, 53% of early adopters, 72% of followers, and 65% of latecomers are innovating with mobile wallets. And, first-timers are 17% more likely than other credit unions to innovate with buy now, pay later (BNPL) options, 20% more likely to innovate with personal loans, and 54% more likely to innovate with planning and budgeting tools, the report mentioned.