Climb the ladder of success in banking by being open to constant change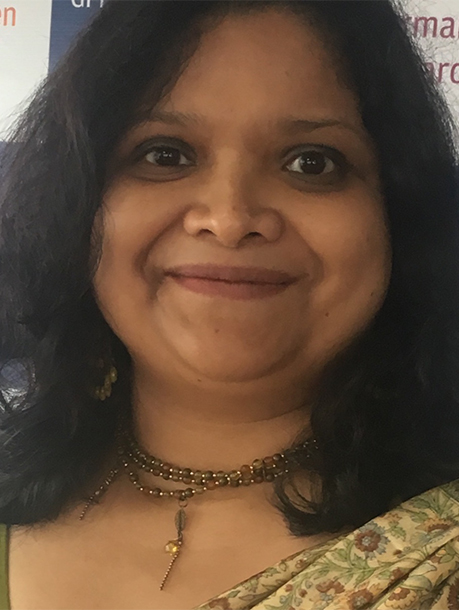 This Q&A has been edited and condensed.
What is your job title and where do you work?
Director, Credit Suisse India Ltd., Mumbai, India
What does a day in your role look like and how do you approach new projects?
I lead the Credit Risk Digital Platform Control Organization for Credit Suisse, responsible for designing and implementing the control framework on an AI/digital platform in accordance with regulatory requirements.
My typical day is a mix of high profile governance and management forums to design, implement, monitor or report on controls configuration and performance. I also work closely with credit risk managers, risk and compliance stakeholders, and technology partners. I try to spend part of the day training on new business and technology trends.
Is there anything about your professional background that people would find surprising?
The diversity of my profiles and my workplaces. I have worked on five continents and in almost all banking functions.
What was your journey from graduation to your current job?
Joined Citi (Citigroup) as a Management Associate in New York. I started my first rotation in Financial Control, then progressed to Risk and Compliance Operations, Internal Consulting, Client Services, Operations, Product Management and Sales. From Citi, I went to GENPACT, then JP Morgan Chase, Cognizant and Credit Suisse.
Most of my career has been spent in banking, apart from brief stints in consulting, spanning the banking and insurance verticals.
Are you where you thought you were in your career? What are your goals?
I've always looked for roles that give me a certain level of challenge and sometimes are completely different from anything I've done before. Career advancements came with role changes.
My goal is to eventually channel my experience to help organizations in need of assistance with business management, strategy and execution.
What Smith School resources or connections have you leveraged for your career?
The Smith Office of Career Services, but networking with Smith alumni was the most critical factor in not only receiving my internship early in my career, but also my first job offer. There was also great advice whenever I needed mentorship.
How has your training at Smith helped you in your career? Are there specific courses, experiential projects, team projects or internships that have been particularly useful to you?
The Smith MBA program gave me the opportunity to graduate without majoring. My focus was finance and strategy, but as I worked in different positions within the banking industry, the advanced accounting and marketing courses I had taken in previous semesters really helped me.
My first job was in financial control and my only training was in the two courses I had taken at Smith. I would say that the well-balanced structure of the program and the projects helped me gain the confidence to take on any new role without having a lot of experience.
Why did you decide to get a business degree and why did you choose Maryland Smith?
I wanted to get a business degree to understand business strategy as my previous background was in IT. Smith is heavily tech-focused, so the program provided a natural transition to the business side. The Smith School's ranking, its faculty, and its proximity to New York's financial district are other factors that made me choose to enroll there.
What about your personal journey that led to your success?
I would say that networking skills have been something that I have always relied on at critical times in my career. Smith's unique approach to ethics training had a huge impact on me and sparked my interest in risk and compliance within the banking industry.