Chinese cities to ease policies as homebuyer debt ratio hits 10-year low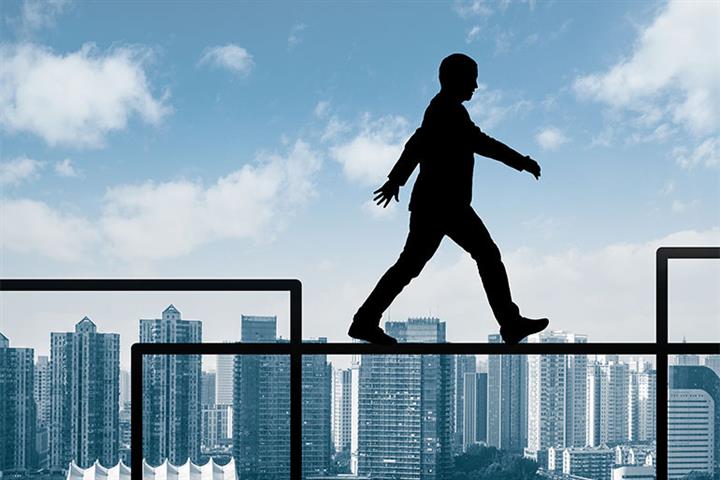 (Yicai Global) Aug. 17 — Chinese governments are expected to ease home-buying policies as residents choose to pay off their mortgages earlier due to the economic slowdown.
In the second quarter, the nationwide homebuyers' debt-to-equity ratio fell to a 10-year low of 21.2%, down more than half from a record high of 44.6% in fourth quarter of 2016, according to statistics provided by E-House China Research and Development Institute.
China needs to stay alert to the home loan prepayment phenomenon, said Yan Yuejin, research director of a think tank under the real estate data provider. Mortgage policies should be eased nationwide, Yan added.
"I paid off CNY 1.2 million ($176,780) mortgage earlier than expected last year and CNY 150,000 ($22,097) recently," an official of a foreign company in Shanghai told Yicai Global. Currently, the balance is less than 1 million yuan.
The manager said one of the main reasons he is repaying quickly is the low interest rate environment. He bought his second home at an annual rate of more than 5% in 2019. There are hardly any low-risk investment products with an annual rate of more than 5%, so it makes sense to pay off the loan early.
Residents are wary of debt. New medium and long-term yuan-denominated loans totaled CNY 148.6 billion (USD 21.9 billion) last month, down 63% from a year ago and even more from June, according to data released by the central bank last week.
Resident home loan balances were CNY 38.86 trillion ($5.72 trillion) as of June 30, up 6.2 percent from a year ago, according to data from the People's Bank of China. The growth rate was the slowest in 13 years. It was also 5.1 percentage points lower than on December 31, 2021.
Local governments in many cities are developing policies to return to previous levels of leverage.
Several cities reduced minimum down payments for first-time buyers to 20% of the total price in the first half. Developed cities, such as Nanjing, Suzhou, Wuxi and Jinan, have also recently announced reductions in these rates for buyers of second homes.
For example, Nanjing in eastern China said on Aug. 12 that it would reduce the down payment percentage for second home buyers to 60% from 80%. Those who have already paid off their first mortgage can take advantage of a rate of 30%.
Market data supports prepayments. Interest rates for first-time home buyers averaged 4.35% in 103 key cities, based on data released by the Ke Research Institute last month. Meanwhile, the rate for second homes averaged 5.07%. By comparison, the current five-year deposit rate is only around 3% at major commercial banks.
A 30-year-old white-collar worker told Yicai Global that he planned to buy a house worth around 10 million CNY (1.5 million USD). He originally intended to get a deposit of 30% of the value, but changed his mind at 60%. He plans to borrow the extra money from his parents.
"I changed my preference for risk by seeing what happened to my friends – some lost their jobs and others saw their wages go down – as well as news from social media," said the aforementioned source. . "A popular view on social media is that the best investment strategy right now is to pay off your home loan ahead of schedule," he said, adding that when the macroeconomic environment changes, it Better to reduce your debt.
Editors: Tang Shihua, Emmi Laine, Xiao Yi