Canadian mortgage rate buyers could lose leverage with HSBC sale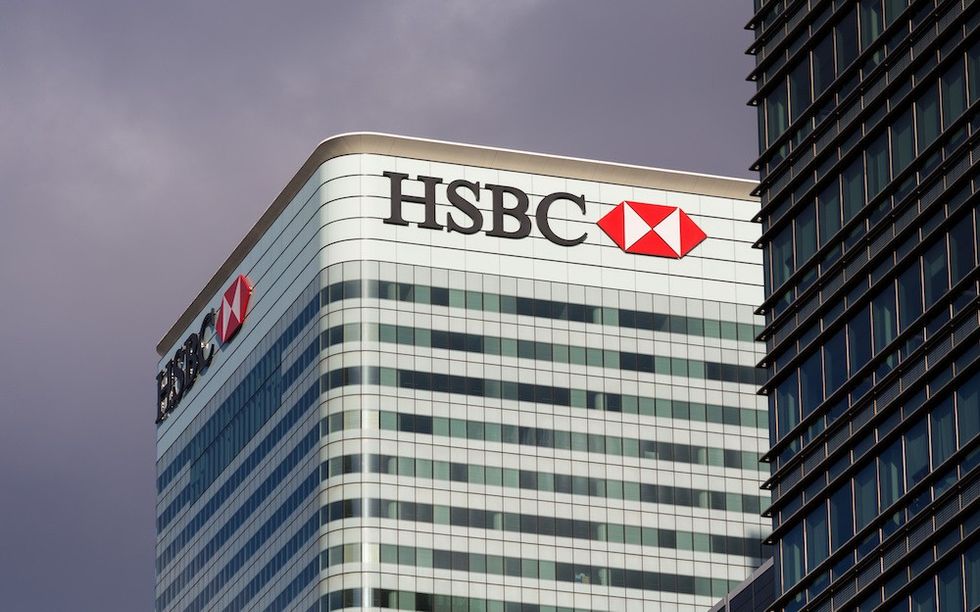 Written by
Penelope Graham
Earlier this week it was reported that the Canadian branch of HSBC was up for sale. And while it remains unclear who will take over the UK lender's canuck operations, any purchase is likely to result in the loss of key leverage for today's mortgage borrower.
The seventh largest bank in Canada, HSBC has played a key role in the mortgage rate market, according to mortgage analyst Rob McLister.
Given its specialty in aggressive uninsured pricing and its ability to do on-balance sheet lending – which smaller monoline mortgage providers cannot – the lender may hit the sweet spot to lower mortgage prices from major banks, while having the weight of being one of the largest credit institutions in the world.
This gave borrowers some advantage when negotiating a potential rate cut, whether or not they left their primary lender.
"Not only was HSBC often the rate leader among national lenders, but its leading published rates gave mortgage buyers ammunition to negotiate with their bank," McLister told STOREYS.
"Unless HSBC is bought by someone interested in running an aggressive online mortgage operation, its sale would likely result in Canadians paying more for uninsured mortgages."
Awaiting comment on this. If that's true – and if https://t.co/5whrI6UsCn were to fall into the hands of the Big 6 (for example) – it could effectively be the end of *the* biggest mortgage oligopoly challenger in Canada. https://t.co/8PqzCfcNcn

— Rob McLister (@RobMcLister) October 4, 2022
To date, HSBC offers a five-year fixed rate of 5.14%, compared to a range of 5.2 to 5.5% for the big banks, a spread of between 10 and 40 basis points. It offers a similar spread for its variable offers, with a rate of 4.95% compared to large lenders, which are clustered around 5.2%.
Originally reported by Bloomberg HSBC's October 4 sale has banking chins wagging, with speculation growing that it will be another of the Big Six who will make the acquisition, worth an estimated $10 billion.
The most likely candidate is RBC, according to a report by National Bank analyst Gabriel Dechaine, given its status as the largest bank in Canada with capital of more than $12 billion, compared to vaults of about $2 billion held in other banks.
"We don't think any European or US banks would be interested, as these players have more experience exiting Canada," Dechaine wrote. "If anything, we could see a major Chinese bank expressing interest."
According to their annual report, HSBC's Canadian operations generated $768 million last year, representing 4% of the global giant's pre-tax profit and 3% of its global customer accounts at the end of 2021, employing a workforce Canadian population of 5,348 people.
According to Bloomberg, the sale comes as the lender tries to avoid calls to split the bank from its shareholder Ping An Insurance Group Co, which has already sold units in the United States, France and Greece.
In a statement provided to STOREYS, an HSBC spokesperson said: "HSBC regularly reviews its business in all of its markets. We are currently reviewing our strategic options for our wholly-owned subsidiary in Canada. Among the options explored is the potential sale of the HSBC Group's 100% interest in HSBC Bank Canada. HSBC Bank Canada is a very strong company and Canada's leading international bank. The review is at an early stage and no decision has been made.
Written by
Penelope Graham
Penelope Graham is the editor of STOREYS. She has over a decade of experience in real estate, mortgages and personal finance. His commentary on the housing market is featured frequently in national and local media, including BNN Bloomberg, CBC, The Toronto Star, National Post and The Globe and Mail.
More from the author