Build a neobank and monetize through credit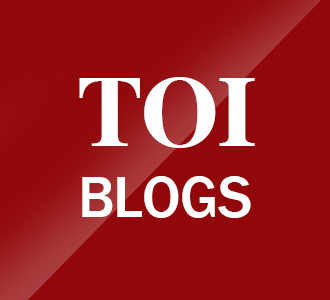 Millions of Indians have been affected by several types of financial challenges in 2020. But it has also paved the way for a fintech solution that could permanently alter and improve the Indian banking landscape. Digital banks without physical branches are here to take over from traditional banks.
Neobanks are not limited to online banking. They will not charge you for opening an account and have no minimum balance criteria. Neobanks are committed to providing a superior customer experience.
So, let us discuss the major factors that have fueled the growth of neobanking in India.
Main growth drivers of neobanks
Every industry is looking for ways to try to better attract and retain customers. In the era of "I want it now," product and service companies have upped the ante by offering the best deal to their customers. This endless battle between various industries or sectors has made customers keep wanting more and better in terms of service and quality.
Personalized financial products and convenience are trending in the financial industry. And currently, financial services integrated with customer service are booming as end customers prefer a frictionless journey to the point of consumption.
Customer needs and the current traditional banking deficit are key drivers of the sustained growth of neobanks. They have operated in this space to capture the market and carve out new revenue streams.
The growth trajectory of neobanks
With their technological prowess and innovative business models, neobanks can continue to bring more value to their own growth. For example, by working in tandem with government, they can play a vital role in expanding the reach of financial services. Neobanks can ease operational metrics and address financial inclusion issues with their financial services portfolio that also benefits economic growth and financial literacy goals that a government might have as top priorities.
As neobanks innovate revenue streams, there is potential for regulatory support by opening up lucrative additional revenue streams for financial services through targeted regulations.
The neo-banking landscape
India's neo-banking landscape has grown exponentially over the past couple of years. Many players are trying to grow their business by offering unique products to their customers. In doing so, they also want to secure substantial growth potential in the years to come.
Many neo-banking startups are building a competitive digital banking landscape. However, Indian neobanks have yet to receive specific licenses or regulatory approvals.
The RBI, SEBI and IRDAI mainly regulate the Indian financial sector. These regulators have introduced various initiatives and regulations more often in the recent past, for increased, consistent, transparent and safe accessibility to financial products through digital modes. All regulators have made considerable efforts to bring regulation into line with the ever-changing technological developments in the financial ecosystem, and the innovations are commendable.
Additional pointers for Shakti
"Shakti – in November 2021, the Niti Aayog submitted a proposal for India's licensing and regulatory regime for digital banking services, so that they can eventually operate as full digital banks by meeting certain specified requirements.
See if you want to talk about the differences between the Payments Company License which was introduced in 2014, and smaller financial banks and their approach to banking. And how neobanks will differ from these.
More pointers
There has been a new change in the recent budget – With Nirmala Sitharaman's announcement of 75 banks in 75 districts", this of course heralds a new change in the landscape. This shows that the government is still trying to find solutions to bring more banking services to the online space. Even if that means the first step they need to take is to grant commercial banks permission to set up digital branches.
The road ahead
Having already established their technology and offerings, neobank players are abstracting solutions as building blocks and platforms for other players.
With growing competition among players in the financial services space, including traditional banks, new era FinTechs, technology companies and non-bank entrants, it remains to be seen whether the market is deep enough for neobanks to compete. develop in a sustainable and equitable way.
END OF ARTICLE