Bank Muamalat targets 20,000 new credit card holders in 12 months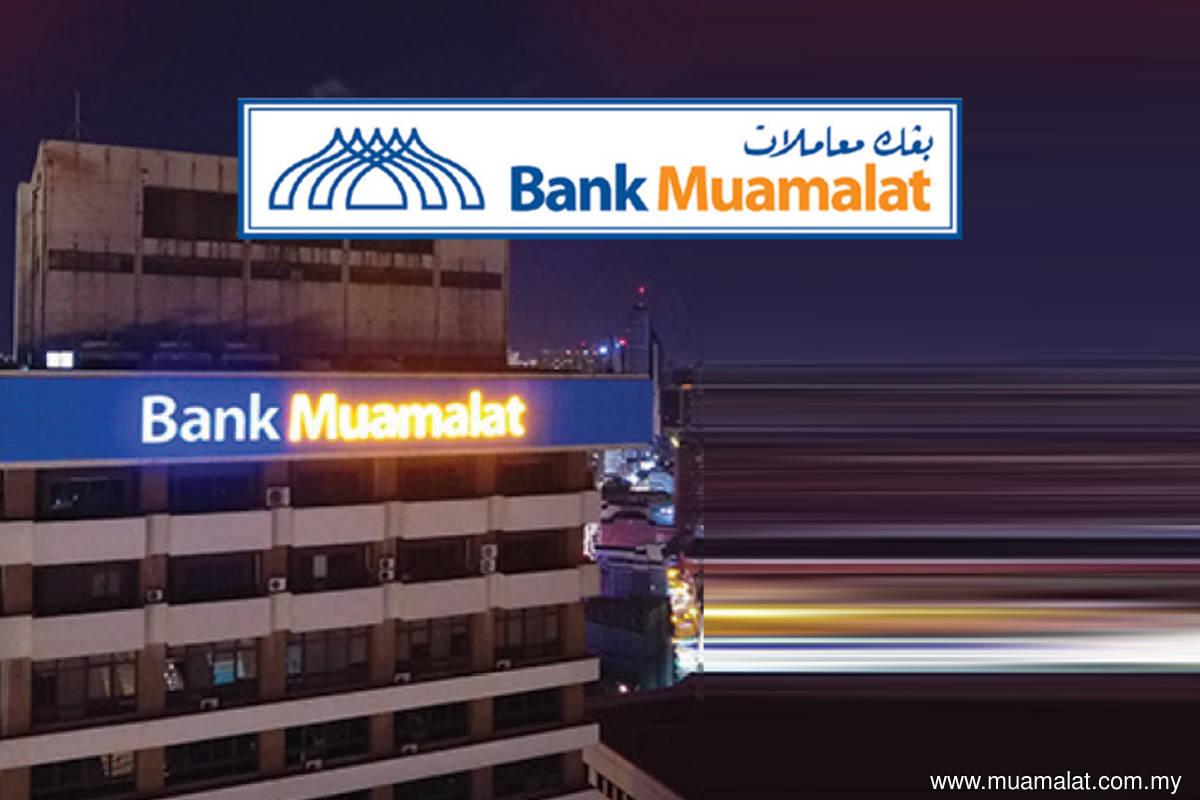 KUALA LUMPUR (April 1): Bank Muamalat Malaysia Bhd aims to reach 20,000 new credit card holders in the next 12 months after launching its first credit card that is fully Shariah-compliant.
The bank has collaborated with Visa International to introduce Bank Muamalat Visa Platinum-i and Bank Muamalat Visa Infinite-i, offering cash back to its cardholders, with all the conveniences needed to meet their banking needs.
Bank Muamalat (retail banking) director Zury Rahimee Zainal Abiden said credit cards will meet the ever-changing needs of consumers as the country transitions into the endemic phase of Covid-19.
"The credit card allows cardholders to consolidate their daily purchases, including online, contactless and physical purchases into one card, and at the same time provide cardholders with savings through cash back, every time they spend on their daily essentials," he said at the launch of the bank's Visa credit card-i program Friday, April 1.
Bank Muamalat Chairman and CEO Khairul Kamarudin and Visa International Country Director Ng Kong Boon officiated at the launch of the credit card.
Zury said cardholders will get unlimited 0% cash back on all overseas face-to-face spend, 0% cash back on e-commerce spend and up to 0 .5% cash back on contactless spending.
"Cash Back is an integral part of our card's value proposition by giving back to cardholders in the form of savings for purchases made with the cards," he added.
Bank Muamalat Visa Platinum-i cardholders will enjoy a one-year annual fee waiver, while Bank Muamalat Visa Infinite-i cardholders will enjoy a lifetime annual fee waiver.
To encourage adoption, a 0% balance transfer program is being offered, which will be available for six months from April 1 to September 30, 2022.
Cardholders can consolidate the outstanding balance of their existing credit cards onto their new Bank Muamalat Credit Card-i credit card free of charge.
Speaking to the media after the event, Ng Kong Boon said the company was optimistic about the launch of the Shariah-compliant credit card as the company sees rapid adoption of contactless payment, which translates by a convenience for purchases.
"Over the past two years we have seen rapid adoption of digital payments and digital commerce from our consumer attitude towards Visa payment research and we also believe that with the reopening of borders this will improve card usage among users," he said.
He said that to date there are seven million Visa credit card holders in Malaysia, 30% of whom are Shariah compliant and hopes that Bank Muamalat's entry into the market will increase the number of issues. in the country.